Focus Dental plans to launch its dental consumables and equipment venture
Dr Ajay Sharma, a highly experienced Dental Surgeon, Oral Implantologist and Prosthodontist is a force behind the success of Focus Dental. As its Director, in a very short period, Focus Dental has established itself as a highly integrated Chain of Multi Speciality Dental Centres, dedicated to delivering high-end multiple dental solutions, all within a single system. In an email interview with BK Jha, Executive Editor, Impact Health, Dr Sharma talks about Challenges posed by the COVID-19 pandemic to dental services to both public & providers and further plans of the Centre. Excerpts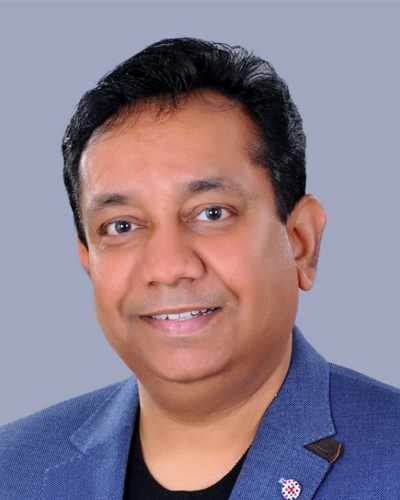 How has COVID impacted dental practices?
The COVID-19 pandemic has severely affected the dental practices not only in India but globally. It has affected us both in terms of processes and the patients' footfall. The reason is not far to seek as required distancing to protect from the virus in our services is difficult. People are not coming for dental services due to fear of COVID-19 infection. Only those people who require emergency procedures are coming to us and others are delaying elective dental procedures due to corona scare.
Which are the dental ailments need immediate attention? Did you see a surge in your practice post lockdown?
A dental emergency may vary from individual to individual. Fractured teeth, pain, dental injury, bleeding, sharp teeth or dislodged bridges can cause severe pain and may need immediate attention. Post lockdown, things are improving gradually. With unlocking dental practices are returning to normalcy and have recovered by 50 per cent compared to pre lockdown period.
What are the new precautions being taken by dental practitioners to treat patients?
All personal protection equipment (PPE) kits including body cover, masks, face shields are being used by the practitioners to treat patients. Safety of both patients and practitioners are paramount. Apart from PPE Kits, we are UV light sterilisation, non-aerosol based procedures. We have restricted our appointments to avoid a large number of patients during our entire schedule. We are focusing on patients' disinfection in all cases. A thorough screening of all patients is being done using standard recommended
protocols by the ICMR. It is fact that the face of dental practice will change, at least for some time if not forever. At least for coming one year it will not be same in terms of patient footfall and revenue.
Having launched a new dental chain during lockdown what are your plans to expand your services?
We had planned to launch multi speciality chain in 2020 and we stood by our plan. We are presenting our chain as one of the leading oral healthcare providers. Whatever may be the situation, our commitment sent a very positive message in society that our centres are working with all precautions when most of the practices are not even opened in Corona times. Going forward, we plan to have at least 10 multi-speciality dental centres in
Delhi-NCR by 2021 and then we will go to other cities. We already have our dental lab which is fully digital. Moreover, we have our own three dental maxillofacial diagnostic centres in Delhi-NCR. In near future, Focus Dental plans to launch its dental consumables and equipment venture.
As you are positioning as Multi-Speciality dental centres what are the services you are going to provide?
All our centres are multi-speciality solutions providers with all specialists available under one roof including all dental procedures which one can think of in dentistry. So, we are positioning our brand –'A chain of multi speciality Dental Centres' wellin the dental services segment of the healthcare sector. Our world-class services are being delivered by our highly experienced and trained team of 40 specialists as per the patients' requirements. Our Vision is to deliver world-class oral healthcare and focus on all-round treatment, by creating a Dental Centre dedicated to furnishing unparalleled results and satisfaction.
What are recent advancements and innovations in the field of dental science?
Dental science has been advancing very fast with innovations. Digital dentistry, invisible braces or dental aligners are a few very impactful innovations. Moreover, immediate dental implants and smile designing are also seen as recent advancements in our field. We are paying much attention to immediate dental implants and smile designing as both are perfectly aligned with our tagline- Caring for your smiles…