Our objective is to generate employment for migrant workers who were affected due to COVID-19
Braja Kishore Pradhan, Founder of Aahwahan Foundation, is spearheading several social activities in different geographies in the country and transforming the lives of the people. The Foundation has been actively helping out people suffering from depression and suicidal tendencies and also the underprivileged in various segments. In an email interview with BK Jha, Executive Editor, Impact Health, Pradhan tells about the Foundation's activities to help underprivileged section.
Aahwahan literally means the declaration of a mission. So, how does the Foundation align itself with its name?
All human beings are born equal and deserve equal treatment. We are continually finding ways to improve the quality of lives of people around us – comprehensive education for all, sound health for the entire community, empowering women through access to a source of income, community development through poverty alleviation, and promoting sustainable environmental practices. We are recognized for being a catalyst of change everywhere.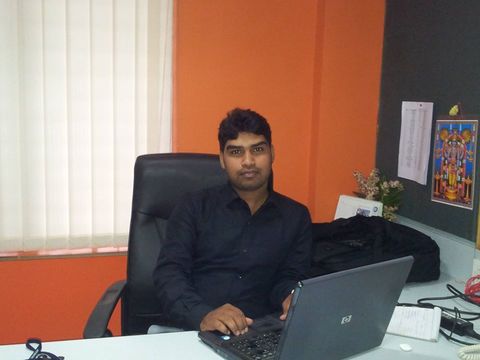 In the time of COVID-19, what specific measures Aahwahan Foundation have taken to safeguard people against the infection?
We started with a campaign to create awareness about COVID-19 – wearing a mask, social distancing norms, personal hygiene, etc. As the lockdown extended, we distributed kits comprising of masks, sanitizers to the underprivileged. Our mobile medical van has been delivering quality patient care to the poor in urban and rural settings; we conduct health checkups for blood pressure and diabetes regularly.
The Foundation has tied up with mental healthcare organisation, how does it help people?
The Foundation has three senior doctors from NIMHANS in the panel to handle severe cases. The initial screening is done by a team of MBBS doctors for mental health and COVID-19 counselling. Once a severe case has been confirmed, it is referred to senior doctors for corrective action.
The issue of the plight of migrant workers surfaced during COVID-19 and Lockdown. What steps did Aahwahan take to reduce their pain and distress?
In many ways, migrants are the forgotten citizens of this country; they are needed during an economic boom and forgotten during a pandemic. Post the lockdown; they lost their jobs; we collaborated with corporate and online food delivery companies such as IPAC, Zomato Feeding India, Infinera, Cognizant, BCG, CITRIX, etc funded us to distribute ration, and cooked meals and Health Kits. So far, we have served more than 10,00,000 Individuals/ families.
Physical distress is visible; the pandemic's impact on mental health has been severe. We conducted counselling sessions to support people suffering from depression and anxiety. As the lockdown extended, the migrants were getting restless and wanted to go back to their native places. We coordinated with multiple stakeholders, including other NGOs and regulatory agencies, to arrange their travel back home by bus, train, flight.
In the future, our objective is to generate employment for migrant workers by setting up cottage industries through collaboration with the Corporate.
In what geographies, the Foundation is working?
We are serving the urban poor in Bangalore, Mumbai, Delhi and Noida, as well as marginalized communities in Karnataka, UP, Maharashtra, Odisha. We endeavour to expand the reach of our mission-based on resource availability.
Does 'Health on Wheels' programme focus only on rural populace or it covers urban areas also?
'Health on Wheels' program is for the benefit of those who cannot access a primary medical facility for various reasons. We serve marginalized communities in both rural and urban settings.
The Foundation has rolled out 'Doctor at School' programme also. How many schools and students have been covered so far?
Regularly, we send a team of doctors to government schools for health checkups, including dental and general health. We also conduct sex education sessions for boys.
A female doctor who accompanies the team educates girls about menstrual hygiene. Sanitary pads are distributed to the girls. In primary schools, children are taught the difference between good touch and bad touch.