Women's Health App Market Size Is Projected to Reach $9.42 Billion By 2028
The global women's health app market size is expected to reach USD 9.42 billion by 2028. according to a new study conducted by Polaris Market Research the market is anticipated to register a CAGR of 19.1% from 2021-2028. The global market growth is primarily driven by the increasing incidence of target diseases among women coupled with the growing adoption of smart wearable in a residential environment and medical facilities, focused on offering effective healthcare facilities. Additionally, a rise in government initiatives and programs related to the integration of smart healthcare solutions in the healthcare sector is also expected to propel market growth. Moreover, major technological breakthroughs and the rapidly evolving digital world are complementing the overall progress of the market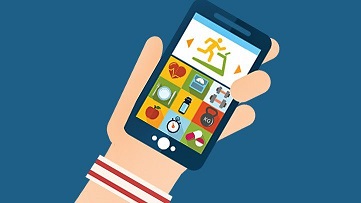 Key Highlights of Women's Health App Market
Based on type, the menstrual health apps segment dominated the women's health app market and is projected to register significant growth over the forecast period. Such apps help in tracking and guiding women who are planning to avoid or conceive pregnancy. This segment is witnessing substantial growth due to the increased use of health apps globally.
In terms of service, the wellness & fitness segment accounted for a higher revenue share and is expected to grow with the same trend in the coming years, owing to increasing awareness among the younger generation regarding the healthy fitness level and improved service offerings from the market players.
By application, the smartphone has emerged as the fastest-growing application segment, and the trend shows that it will dominate the global market in the years to come. The segment's growth is attributed to a significant rise in smartphone users globally and health awareness campaigns run by the market participants and governments authorities.
The World Tennis Association and KPMG LLP have announced the launch of a new digital application that will usher in a new age of informed athlete health care. The WTA Health & Safety Connect app, developed in collaboration with KPMG, will seamlessly aggregate player and Tour data. It will eventually uncover new high-value medical insights that will help shape health standards for women's professional tennis.
Regional Developments
Competitive Outlook
Prominent players in the women's health app market are currently concentrating their efforts on forming effective alliances, acquisitions, and joint ventures to expand their respective consumer bases. These companies are likewise expanding their supply capabilities to suit local and worldwide customer demands. Several firms are developing modern health software for women's well-being that focuses on certain concerns of women's health and makes therapy recommendations to the user. Market Participants such as HeraMED, Bonzun, Clue (Biowink GmbH), Elvie, Gennev, Withings, Apple, Glow, Inc., Google, HealthLynked Corp, Pregnascan, NURX Inc., LactApp, Miracare, Natural Cycles USA Corp, Bayer AG, Ovia Health, and EHE Health are some of the key players operating in the global industry.