COVID-19 has made us learn, unlearn and relearn many things in life, both professionally & personally'
On National Doctor's Day, Dr YK Mishra, Chief of Clinical Services, Head of Cardiac Sciences & Chief Cardio-Vascular Surgeon, Manipal Hospitals, New Delhi tells BK Jha, Executive Editor, Impact Health about the role of doctors in the time of COVID-19 and how he deals with the challenges on professional & personal fronts. Excerpts:
We are passing through an unprecedented crisis in the form of COVID-19. What are the main challenges for doctors or frontline health workers?
As COVID-19 cases started surging rapidly since March this year and the world ramped up healthcare systems to combat an unprecedented crisis of humankind ever faced. In India, COVID-19 came as a big challenge due to increased pressure on our existing health systems. In the last couple of months, we, as medical professionals or frontline health workers, put our best foot forward to in treating and caring the infected patients. During the course, COVID-19 has made us learn, unlearn and re-learn many things in life both professionally and personally. We appreciate the support we got only from the government but the public as well. Their unique gesture of thanksgiving certainly inspired and encouraged us to reduce the surging effects of COVID-19 on human lives.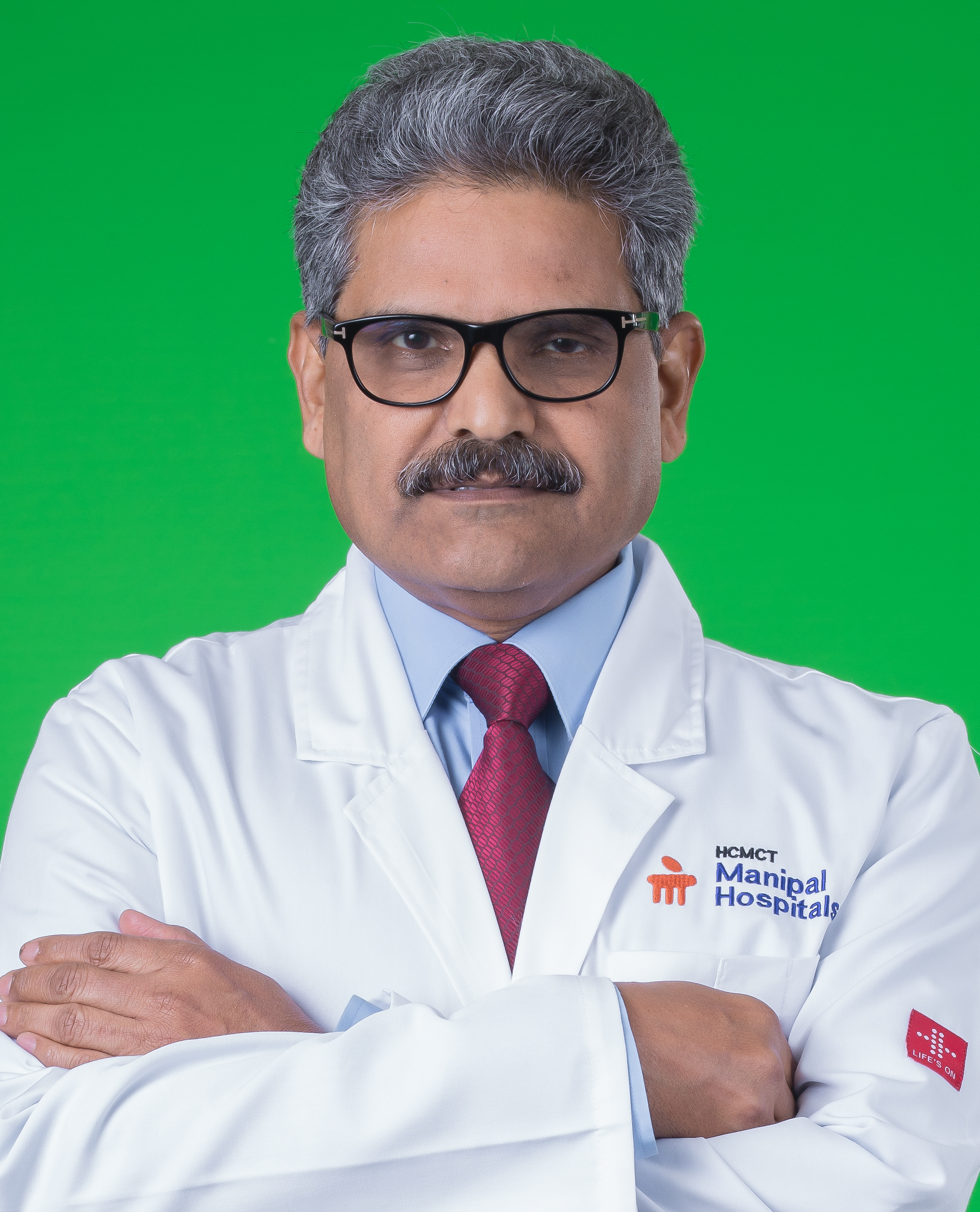 In March we realised that COVID-19 threat is real and India needs to ramp up its capacity. How did you prepare for the challenge?
On the professional front, being Chief of Clinical Services, Manipal Hospitals, Dwarka, I had to prepare a response plan immediately. In March, based on protocols and guidelines issued by the World Health Organisation (WHO) and the Indian Council of Medical Research (ICMR), we were ready with COVID-19 Preparedness and Response. Given the highly infectious outbreak of Coronavirus (COVID-19) and to check its further spread, Manipal Hospitals, Dwarka has started screening of all persons including doctors, nurses and other paramedical staff entering the Hospitals for their body temperatures with Infra-Red Hand Held devices. We also formed a COVID RESPONSE TEAM (CRT), being Chairman of the CRT, I roped in 10 members from all critical departments which included Administration, Support Services, Infection Control, ICU, Emergency Room, and some clinicians.
What are your priorities?
My priority was ensuring the continuous supply of necessary PPEs. Moreover, HCQS tablets were made available and are being distributed to all high-risk groups as per ICMR policy. We took all administrative, operational, and welfare measures to deal with COVID-19 crisis. On administrative fronts, regular updates concerning the government's notifications and advisories for the safety of frontline health workers are being shared on the WhatsApp Groups for information of all stakeholders. As on date, the Hospital is designated COVID Hospitals with 100 beds earmarked for the COVID positive patients.
What are the learnings?
We learned a lot during the process. Broadly, now we are handling two types of patients –COVID and Non-COVID. Further, we relearn to put in place a very stringent operational plan which includes scanning of all people that enter from various entry points. New learning includes effective infection Control. Our teams have been very active and we have undertaken training of almost 100% of the staff (nurses, GDA, F&B) working in critical areas regarding Infection Control Practices for COVID prevention. Donning and Doffing of PPE was demonstrated in multiple sessions to all the Nurses and Doctors working in the critical Areas. We unlearn that only face-to-face meeting with the patient is the way out. No. We have started Video Consultancy or E OPD for various cities for enlisted and new patients. The Hospital also provides doorstep delivery of medicines and home collection of lab samples.
Do you feel low sometimes because of the pandemic?
The challenges on professional fronts are enormous. But on the personal level also, they are no less. Amid pandemic stress, anxiety and depression are common among health workers. We feel very sad for those patients and health workers who could not win the war against COVID. As the fear of getting infected looms large, level of stress, both individually and socially, increases.
At a personal level, how you faced tough times?
My wife Dr Smita Mishra, Paediatric Cardiologist at Manipal Hospitals, Dwarka not only supports me in performing my professional duties but she takes care of the home and my father who is 100 years old. Having a super senior citizen at home, where both wife and husband are medical professionals, is full of risks. We have learned to wear masks at home as well and we four (Me, My Wife, Father and my daughter) stay in separate rooms for protection. My daughter studies in the United States and she was stranded there during Lockdown. We were certainly very tense people like any other parents whose kids got stranded somewhere. When she got the opportunity to travel back, she joined us in Delhi. Her homecoming gave joy in times of COVID-19. After 15 days of quarantine, now we are learning to live a life- full of 'Old-Normal,' New-Normal' and of course some 'Abnormal' activities too.