Fit India Quiz 2022 State rounds to be aired on Fit India social media handles
The State Round episodes of the 2nd Fit India Quiz is set to be aired on the official YouTube and Facebook handles of Fit India starting June 10. This is India's biggest quiz on sports and fitness quiz having a cash prize of ₹ 3.25 crore, that is taking place across 36 States and Union territories of India. A total of 84 episodes will be streamed on the social media pages of Fit India.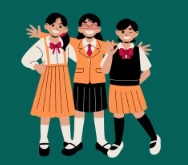 348 teams from 36 states/UTs will be competing to become the State/UT champion for their respective States/UTs. The 36 State/UT champions will further compete in the National Finals of the Fit India Quiz. A total of 120 rounds are being conducted to identify 36 State/UT champions in the month of May-June 2023. The 36 State finals will also be telecast on Doordarshan.
After the Preliminary Rounds of the Fit India Quiz, 348 schools and 418 students got selected for the State/UT round. Among the selected students, 39% were girl students. The selected schools formed a team of two students by nominating additional student from their schools and they will further compete in the State/UT championship through a series of web rounds.
The 2nd edition of the Fit India National Fitness and Sports Quiz for Schools was launched on 29th August last year on the eve of the National Sports Day by Hon'ble Union Minister, Youth Affairs & Sports and Information & Broadcasting Shri Anurag Singh Thakur and Hon'ble Minister of State, Youth Affairs & Sports and Ministry of Home Affairs, Shri Nisith Pramanik, in the presence of Hon'ble Union Minister of Education and Skill Development and Entrepreneurship, Shri Dharmendra Pradhan.
The 2nd edition of the quiz has seen a massive participation of 61,981 students from 16,702 schools across 702 districts of India. In comparison, the first edition of the Fit India Quiz saw a total participation of 36,299 students from 13,502 schools.
The highest representation in the preliminary rounds of the Fit India Quiz 2022 was from the State of Uttar Pradesh – a total of 20,470 students from 5368 schools. UP was followed by Gujarat and Madhya Pradesh.
The Fit India Quiz gives a unique platform to school students from every nook and corner of the country to showcase their knowledge in sports and fitness and provides them an opportunity to feature on National Television.
(PIB)