Vaccine for children aged 3+ will be launched in next 6 months: Adar Poonawala, CEO, SII
To develop the vaccine against COVID-19 for children, Serum Institute of India (SII) has reached the trial phase of the vaccine for the children aged above 3 and should be ready within the next 6 months, Adar Poonawala, CEO, Serum Institute of India (SII) said today at the CII Partnership Summit 2021.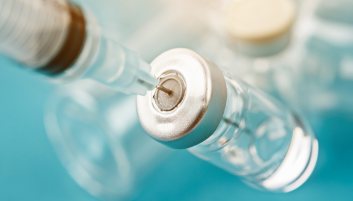 On the Omicron virus, Poonawala apprised that they are working towards developing the vaccine booster shot which is more effective. 'On the back of enough data, it is safe to say that booster vaccines are a proven strategy to get antibodies up to a great extent,' he added.
Poonawala said that globally, the supply of the vaccines has outmatched its demand. To keep up with the momentum, countries need to come together and form some agreement in order to prepare standard rules for clinical trials and manufacturing of the vaccines. Multilateral organisations and policy makers should be able to identify and isolate the new mutation/s and find out the efficacy of vaccine against it, in a time bound manner, said Poonawala.
He further said that with over a billion-dollar investment that has gone into developing and manufacturing the Covid-19 vaccine, the journey so far has given us several key lessons owing to the rapidly changing situation in accordance with the mutating virus.
At the CII Partnership Summit, addressing a session on 'From Epidemic to Endemic: The New Paradigm'
Dr V K Paul, Member, NITI Aayogemphasized that improving access to Vaccines, a concerted approach to drug development, and investments in science are required to tackle the pandemic efficiently.
According to him, first issue is improving access to vaccines and the second issue second issue is the efficacy of vaccines. "There is a potential scenario that our vaccines may become ineffective in emerging situations, and there is a need to create vaccines, using the same platform, to target the variant of the day,"Dr Paul said, adding that "a much more concerted approach to drug development is required."
Dr Seth Berkley, Chief Executive Officer, GAVI, The Vaccine Alliance, Switzerland stated that as long there are large populations of people unvaccinated, the virus can continue to spread and mutate unabated, causing waves of disease and increasing the likelihood of new and potentially more dangerous variants emerging. As many countries accelerated their booster programs in response to Omicron, and manufactures work on variant specific boosters, we need to make sure it does not draw resources and doses away from the global effort to deliver first doses to billions of people still unvaccinated just as deliveries are ramping up.
Dr Angelique Coetzee, National Chairperson, South African Medical Association, South Africa expressed that Omicron might be more transmissible than the Delta variant; however, it is not as severe as the Delta variant at the primary health care level. Omicron may escape the vaccine; however it is not a problem due to the mild diseases associated with the variant.
Dr Javier Guzman, Director, Global Health Policy Program and Senior Policy Fellow, Centre for Global Development, USA expressed four main gaps currently prevalent: A global network to have better surveillance is needed, a new governance arrangement of global health architecture is required, there is the inherent need to develop and distribute medical counter measures and for national health resilience.
Ashok Bajpai, Group Head of Operational Strategy, IHH Healthcare, Singapore stated that for those places that have the availability of vaccines, and an opportunity for people to get vaccinated, there is no choice but to ease restrictions and allow the virus to become endemic in the population without over burdening the healthcare system. To transition from pandemic to endemic, an acceptable level of disease burden that the healthcare system can bear is required.