Prevalence of Major Chronic Health condition among elderly above 60 years – Study
Govt of India is dedicated to improve the healthcare for the elderly and has taken multiple steps in this regard. It has been noted as per Longitudinal Ageing Study in India (LASI), the self-reported prevalence of major chronic health condition among the elderly above 60 years of age is more than the general population. As per the study, the prevalence rate of Cardiovascular diseases (34.06%), Hypertension (32%), bone/joint disease (18.8%), Diabetes Mellitus (14.2%) and Chronic lung disease (8.3%) has been observed in them.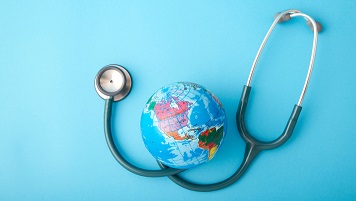 The Union Minister of State for Health and Family Welfare, Dr Bharati Pravin Pawar stated, "To provide dedicated health care facilities to the elderly people (>60 years of age) at various levels of primary, secondary and tertiary health care and to address their health related problems, the "National Programme for the Health Care of Elderly " (NPHCE) had been launched by the Government since 2010-11".
The primary and secondary care services are provided through District Hospitals (DH), Community Health Centers (CHC), Primary Health Centers (PHC), Sub –Centers/Health & Wellness Centers within the umbrella of National Health Mission, (NHM) in all 36 States & UTs of the country. Under Tertiary level health care services, Regional Geriatric Centers & National Centers for Ageing in selected medical colleges/Institutes have been established to take care of specific needs of elderly, with focus on long term care.
Health being the state subject, the Department of Health & Family Welfare, is providing technical and financial support to the States/UTs under the National Programme for Prevention and Control of Cancer, Diabetes, Cardiovascular Diseases and Stroke (NPCDCS), as part of National Health Mission (NHM), based on the proposals received from the States/UTs. The programme focusses on strengthening infrastructure, human resource development, health promotion & awareness generation for prevention, early diagnosis, management and referral to an appropriate level of healthcare facility for treatment of the given Non-Communicable Diseases including Diabetes.
Preventive aspect of Diabetes is strengthened under Comprehensive Primary Health Care through Ayushman Bharat Health Wellness Centre scheme, by promotion of wellness activities and targeted communication at the community level. Other initiatives for increasing public awareness about Diabetes and for promotion of healthy lifestyle include observation of International/National Health Days and use of print, electronic and social media for continued community awareness. In addition, NPCDCS gives financial support under NHM for awareness generation (IEC) activities to be undertaken by the States/UTs as per their Programme Implementation Plans (PIPs).
Furthermore, healthy eating is also promoted through FSSAI. Fit India movement is implemented by Ministry of Youth Affairs and Sports, and various Yoga related activities are carried out by Ministry of AYUSH.