Kerala reports over 25,000 COVID-19 cases, Karnataka issue Advisory against visiting the Neibhouring State
Kerala has reported 25,772 Covid-19 positive cases with a test positivity rate is 15.87% when 1,62,428 samples were tested. As many as 189 recent deaths were confirmed as caused by COVID, taking the related death toll in the state to 21,821. At the same time, 27,320 patients recovered from the disease on the day, according to data released by Kerala government.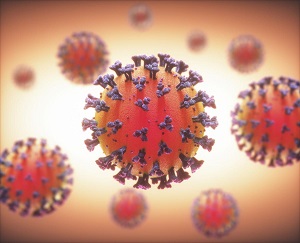 In view of the prevailing COVID-19 situation in Kerala, the Karnataka government on Tuesday issued a circular advising the public to defer their plans to visit the neighbouring state till the end of October, if there is no emergency or urgency. The government in the advisory has also urged all administrators or principals of the educational, nursing, paramedical institutions to instruct their wards who have not yet returned to Karnataka from Kerala, to defer or postpone their return till the end of October.
The advisory stated that the decision was taken in the wake of the prevailing Covid-19 situation in Kerala. "Further, it has been observed that students and employees arriving from Kerala, though bring negative RT-PCR reports, are testing Covid positive during repeat tests and the number of such cases are considerably high in Dakshina Kannada and Udupi," the advisory mentioned.
Among the new cases in Kerala, 24,253 cases have been infected through local transmission. The contact source of infection was not traceable for 1,261. There are 125 healthcare professionals among those infected while 133 of the newly infected patients have arrived from outside the state.
The Kerala government said that so far 39,93,877 people have recovered from the disease in the state as 2,37,045 patients are still undergoing treatment. A total of 6,18,684 people are presently under observation across the state, of which 5,85,749 are at their homes or institutional quarantine centres and 32,935 are in isolation at hospitals. As per the weekly infection population ratio, 296 wards in different local bodies are having WIPR more than 7%. Strict lockdown restrictions have been implemented in these wards.
Overall, India reported 37,875new cases in the last 24 hours and active cases account for 1.18% of total cases. Recovery Rate currently stands at 97.48%