Statewidesero survey to be conducted in Maharashtra
To check the level of antibodies to Covid-19 in various districts and groups, the state health department is keen to conduct a state wide sero survey.
State Health Minister Rajesh Tope said he will seek the chief minister's permission to conduct a sero survey across all 36 districts. There have been sero surveys in different cities, including Mumbai, Pune and Nagpur, but a pan-state sero survey hasn't taken place in Maharashtra. Mumbai has conducted five sero surveys so far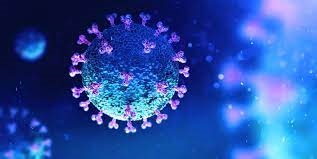 "Kerala just completed a state wide survey that showed high levels of antibodies in various groups and districts and I would suggest Maharashtra to undertake a similar exercise," said Tope. The Kerala sero survey showed that 82.6% of the surveyed people — from children, adults, pregnant women and tribal community — had antibodies as against 42.2% during the sero survey done in May.
"We need to collect a big sample from each district for the survey," said Tope.
Dr Shashank Joshi, a member of the state's task force on Covid-19, said a state wide survey would help understand the level of immunity against Delta. "Despite the opening up of services and increased socialisation, we have not seen an exponential rise in cases in Mumbai. We need to understand if this is due to vaccination alone or Delta immunity," said Dr Joshi, adding that a state wide genome survey should also be done.
Senior government officials said that a pan-state sero survey will also help understand the exposure levels in different kinds of population and plan the vaccination strategy accordingly. "At the moment, the vaccine distribution is being done based on the population and also more doses are being given to districts that are at the bottom in terms of population covered. Sero survey will help us re-focus our vaccination strategy," said an official.
A senior doctor said sero surveys should be planned scientifically. "Ideally, we should take 1 sample per 1,000 population. But that would be too huge an exercise to be carried out," said the doctor, adding that surveys with fewer participants don't always give the correct picture.