FICCI-KPMG India Report Recommends Six Measures to modify and strength existing health system
The COVID-19 pandemic not only brought into focus that the healthcare sector is the backbone of a country but also opened a floodgate of opportunities for the country to head towards a more resilient and robust healthcare system one that is capable of not only fighting the current situation but also in safeguarding populations against the any unanticipated challenges. Last year saw India undergoing a paradigm shift from the traditional legacy systems to cloud-based applications. The crisis proved to be a catalyst for increased adoption of digital healthcare systems across the world highlights FICCI and KPMG in India report 'COVID-19 Induced Healthcare Transformation in India'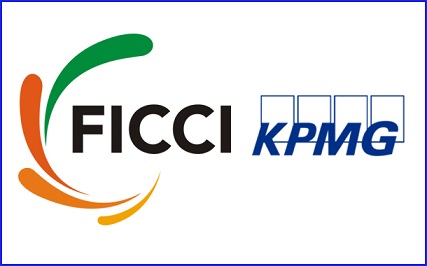 The report deep dives into the major disruptors and technological interventions that were triggered by the pandemic, expediting the approach towards a more affordable, accessible and equitable health system.
DrAlok Roy, Chair, FICCI Health Services Committee & Chairman, Medica Group of Hospitals said, "The COVID-19 pandemic exposed weaknesses in our health systems and amplified already existing challenges pertaining to gaps in health infrastructure, workforce and accessibility and equity in health services. But at the same time, it also reinforced an urgent need to make greater investments in augmenting health preparedness and quality of care."
Lalit Mistry, Partner and Co-Head – Healthcare Sector, KPMG in India said, "The pandemic has transformed the way the government and private players are planning to bring change in the healthcare system. Success would now lie in how these new initiatives are implemented. It will be important to shift the focus towards the quality of implementation of the new programs and schemes as well as on fostering convergence across health programs."
According to the Report, response measures initiated to manage the unforeseen crisis of Covid-19, led to a seismic shift in the conventional healthcare delivery system through adoption of digital solutions. It also highlighted the need for modifying and strengthening existing health system. The impact of Covid-19 on health system has revealed six thematic areas that require immediate deliberation and action to fast track the transformation triggered by the pandemic.
1. Financing for "Healthy India" - With a healthcare spending of 1.5 per cent of India's Gross Domestic Product (GDP) in 2018–19,1 there is an need to increase the public health spending to 2.5–3.5 per cent to support the healthcare transformation. Further there is a need to incorporate alternative financing models to address the financial gaps in health sector and ensure mandatory health coverage for all to support the Universal Health Coverage (UHC) targets.
2. Health system strengthening - Establishing district level Health System Index to assess health system maturity, modifying existing district hospitals to implement a hub and spoke model, ensuring adequate diagnostic services across all districts, promoting convergence of public health scheme, leveraging make-shift and alternative health infrastructure and strengthen primary care though collaborating with private sector are some of the steps to strengthen existing health system and broaden their capacities.
3. Robust public health crisis management - The ongoing Covid-19 crisis has exposed the systemic gaps and brought forth the need for a comprehensive plan for pandemic management at a national and regional level. Developing an integrated national pandemic management platform that enables States to manage any disease outbreak in their region through a single portal can help in bolstering national preparedness and promoting evidence-based analysis of health data in the country
4. Future healthcare workforce - Indian healthcare sector continues to face the challenge of availability of human resource with demand continuing to accumulate. It is crucial to avoid a dearth of skilled medical and paramedical workforce through establishing a National Health Skilling Platform (NHSP), healthcare skilling centres across districts, and conducting digital health literacy programs to prepare a pool of skilled medical staff and technicians
5. . Improving private sector participation and support - Encouraging synergistic partnerships and collaborations can prove to be fundamental in expediting healthcare transformation. Strategic purchasing and newer Public-Private Partnership (PPP) models can be leveraged to direct private investments to multiple healthcare projects. Further, introducing a dedicated health infrastructure development fund for developing healthcare infrastructure across Tier-II and Tier-III cities can result in swift creation of required facilities. However, to enable legally secure involvement of private sector, there is a need to simplify regulatory compliance while strengthening governance systems.
6. Embedding digital health to bridge systemic gaps - Covid-19 set into motion a digital revolution in India and it is now imperative to incorporate digital interventions in order to enable a digital health ecosystem. With the Government's focus on Ayushman Bharat Digital Mission (ABDM) and creation of Health Unique Identification (HUID) numbers, it is equally important to uberize the referral system in the country to strengthen referral linkages, to promote telemedicine services to expand healthcare accessibility and availability, to incentivize providers for their digitization efforts, and to integrate all existing digital applications into one.