Initial access to Co-WIN will be limited to Central & State Governments
As India begins with the massive inoculation drive with two vaccines —Covishield and Covaxin, initial access to Co-WIN will be limited to Central and State Governments. On January 16, Prime Minister Narendra Modi will flag off India's Covid-19 vaccination drive with 3,006 sites where the roll-out will get under way virtually connected during the launch. The Co-WIN IT platform will track the drive from back-end to beneficiaries and its access will initially be restricted and be available to the public within a month.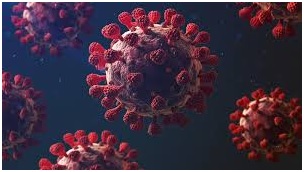 In order to address queries related to the pandemic, vaccine rollout and the Co-WIN software, a 24x7 call centre — 1075 — has been established. "Around 100 beneficiaries will be vaccinated at each session site on the inaugural day," the government said.
The Co-WIN platform, central to planning, implementation and monitoring of the vaccination drive, will offer limited access to healthcare workers, enabling them to feed some data and receive information about their vaccination. The names of nearly one crore health workers have been prepopulated on the platform. "Co-WIN will be available to the general public in the form of an online website as well as a mobile application within a month," said an official.
Healthcare workers from government and private sectors, including ICDS workers, will receive vaccine shots during the initial phase, moving on to frontline workers. On Saturday, 3,000 sites will be used for the first round of vaccination and an average of 100 beneficiaries will be inoculated at each site.
"The vaccination programme will use Co-WIN, an online digital platform developed by ministry of health and family welfare, which will facilitate real-time information of vaccine stocks, storage temperature and individualized tracking of beneficiaries for Covid-19 vaccine," the government said.
All states and UTs have been allocated the full initial procurement of 1.65 crore vaccine doses by the Centre in the proportion of healthcare workers' database and no discrimination has been done between states in allocation.