Early detection and medication can help cure cancer
Cancer is the second leading cause of death, globally and about 1 in 6 deaths is due to cancer. There is a need to create awareness around the deadly disease, encourage its prevention, early detection and treatment. Modern technology and newer methods of treatment have revolutionized cancer treatment and diagnosis for the benefit of the patients.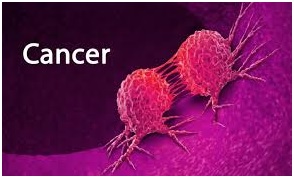 Cancer is now a disease which is very common but despite all the misery and pain, there is a ray of hope. "With availability of newer modalities of treatment like targeted therapy & immuno-therapy, more and more patients are being controlled or cured of their disease and the number of cancer survivors is increasing," said Dr Hemant Malhotra, director, cancer and super speciality centre at a private medical university in Jaipur.
The grim reality is that cancer patients are growing in numbers, which is why the city has been witnessing more cancer care centres in government and private sectors in past one decade.
"Now, every household has a cancer patient, cancer survivor or cancer mortality. There are several reasons for this — the ever increasing population and increased life span of our population and many more elderly subjects in the society (and cancer is a disease of the elderly), better diagnostic facilities, more awareness about the disease and possibly an actual increase in incidence due to our changing lifestyle and exposure to potential carcinogens," said Malhotra.
Nowadays, more number of patients and families want to take treatment for cancer. Also, many more cancers are diagnosed in early stages as compared to two or three decades ago and this is one of main reasons for our increasing cure rates, the doctors claimed.
Dr Naresh Somani, director and HOD-Medical Oncology, at a private hospital, said, "There is tremendous change in ddiagnostics and therapeutics of cancer. Simple histo pathology to markers and molecular tests has revolutionized the way cancer is diagnosed. Similarly, basic chemotherapy is either replaced or added by target therapy and immuno-therapy. Radical surgeries are replaced with organ conservation surgeries. Newer radiation techniques like image guided and stereotactic have impacted positively on side effects and efficacy of radiation. And last but not the least, government schemes of supporting patients like ABMGSBY are game changers for our patients."
Dr Kapil Dev Sheoran, surgical oncologist at a private hospital said, "Cancer incidence is increasing in younger age over the past few decades, which may be due to the lifestyle changes, environmental factors and may be genetic. With advancement in technology and development of healthcare infrastructure, the number of diagnosed cancer patients also increased along with longer survival, with better availability of cancer treatment in our country."