Omicron case tally increased to 961 with 263 cases in Delhi and 252 in Maharashtra
India reported over 13,000 fresh cases of Covid-19 on Wednesday, registering a sharp rise of 44% over the previous day's tally. Daily cases have more than doubled in just two days at a faster growth rate than ever seen during the pandemic in the country.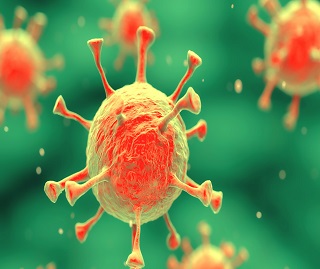 The country reported 13,154 new Covid-19 cases in the last 24 hours and Omicron case tally increased to 961 with 263 cases in Delhi and 252 in Maharashtra. Meanwhile, the country's active caseload stands at 82,402.The total Omicron cases in India surged to 961, even as maximum cases were reported in Delhi (263) and Maharashtra (252). Meanwhile, several states saw an exponential rise in daily Covid-19 cases on Wednesday. With fresh Covid-19 cases, the nationwide caseload has mounted to 3,48,22,040.
Maharashtra recorded the highest daily jump in cases, logging 3,900 fresh infections, nearly double the number recorded on Tuesday (2,172). This was the highest single-day rise in cases in the state in 110 days, with Mumbai accounting for 2,445 new infections on Wednesday. Maharashtra also posted the highest single-day Covid count for the first time since June 7.
Other states where infections have surged sharply include Delhi (923 cases, up from 496 on Tuesday), Bengal (1,089, from 752), Karnataka (566, from 356), Gujarat (548, from 394), Jharkhand (344, from 155) and Haryana (217, from 126). Cases are also on the rise in Uttar Pradesh, Tamil Nadu, Odisha, Rajasthan, Telangana, Bihar, Punjab and Goa.
With the administration of 63,91,282 vaccine doses in the last 24 hours, India's COVID-19 vaccination coverage has exceeded 143.83 Crores. Nearly 7,500 patients have recovered in the last 24 hours and the cumulative tally of recovered patients (since the beginning of the pandemic) is now at 3,42,58,778.Consequently, India's recovery rate stands at 98.38%.
.Amid the surge, the head of the World Health Organization (WHO) expressed concerns over the Omicron and Delta variants of Covid-19 producing a "tsunami" of cases, but he's still hopeful that the world will put the worst of the pandemic behind it in 2022.