Omicron: Delhi, Karnataka and Kerala report more cases
India has recorded 6,563 new COVID-19 cases and the variant of concern Omicron tally has crossed 171 with Delhi, Kerala, and Karnataka reporting new cases. Kerala (4) and Delhi (6) on Monday reported new Omicron cases,taking their tally to 15 and 28, respectively. According to the Delhi Health Department, 12 of such cases in the city have already been discharged. Earlier in the day, Karnataka confirmed five more cases of the new variant. The five patients are from Dharwad, Bhadravathi, Udupi (2) and Mangaluru, according to Karnataka Health Minister DrSudhakar.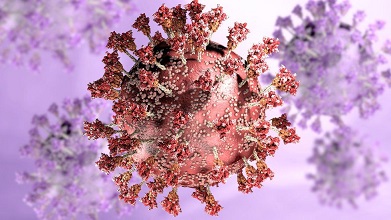 India's Omicron case count is now at least 171. According to central and state officials, Omicron cases have been detected in: Maharashtra (54), Delhi (28), Rajasthan (17) and Karnataka (19), Telangana (20), Gujarat (11), Kerala (15), Andhra Pradesh (1), Chandigarh (1), Tamil Nadu (1) and West Bengal (4).
With the Covid-19 cases reaching a six-month high in Delhi, Chief Minister Arvind Kejriwal on Monday said they will send all samples of positive cases for genome sequencing to detect the presence of Omicron. Earlier, only samples from the airport were being tested for the new variant. He also asked the Centre to allow those fully vaccinated to get booster doses to curb the spread of the virus.
"Experts have said that Omicron spreads quickly but it has mild symptoms...it has less hospitalisations and cases of death," he added. He stated that while Delhi is prepared in case of a larger number of hospitalisations, they will also be strengthening the home isolation measures in the national capital."
Meanwhile, according to a PTI report, there prevails an uncertainty over severity of Omicron. There is "no evidence" that Omicron has a lower severity than the Delta strain, according to a yet-to-be-published study in the UK which also found that the new variant of coronavirus largely evades immunity from past infection or two vaccine doses.
The study by researchers from Imperial College London in the UK estimates that the risk of reinfection with the Omicron variant is 5.4 times greater than that of the Delta variant. This implies that the protection against reinfection by Omicron afforded by past infection may be as low as 19 per cent, the researchers said.
"The study finds no evidence of Omicron having lower severity than Delta, judged by either the proportion of people testing positive who report symptoms, or by the proportion of cases seeking hospital care after infection," the authors of the study said.