India records over 100 Omicron Cases, Centre advises avoid non-essential travel and huge gathering
India has recorded 101 cases of Omicron variant of COVID-19 across 11 states so far and the government has urged people to avoid non-essential travel and huge gathering.,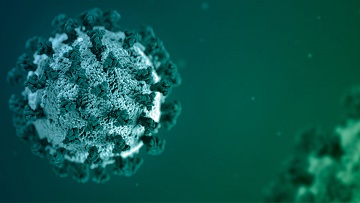 Talking to reporters here today, Health Ministry Joint Secretary Lav Agrawal said, "Omicron variant reported in 91 countries in the world. The World Health Organisation said that Omicron is spreading faster than the Delta variant in South Africa where Delta circulation was low. It's likely Omicron will outpace Delta variant where community transmission occurs."
Warning against lowering the guard to prevent the disease, ICMR Director General Dr Balram Bhargava said, "This is the time to avoid non-essential travel, mass gatherings and it is very important to observe low-intensity festivities."
India logged 7,447 new coronavirus infections taking the total tally of Covid-19 cases to 3,47,26,049, while the active cases declined to 86,415, according to the Union Health Ministry data updated on Friday. The death toll climbed to 4,76,869 with 391 fresh fatalities, according to the data updated at 8 am. A decline of 830 cases has been recorded in the active Covid-19 caseload in a span of 24 hours.
Delhi health minister Satyendar Jain said that the national capital has logged 10 new Omicron cases, taking the total tally in the city to 20. Of this, 10 people have been discharged, he said.
According to the Delhi Health Minister, four more cases of Omicron have been detected in the national capital, taking the city's count to 10. Jain said there are currently 40 people, who are suspected cases of the variant, admitted to Lok Nayak Hospital, of whom 38 are Covid-19 positive. "None of the cases have displayed any severe symptoms till now," he said.
Meanwhile, the government today said it spent Rs 44 crore in assisting Indian citizens abroad in the wake of the COVID-19 pandemic. Replying to a question in Lok Sabha, Minister of State for External Affairs V Muraleedharan said the amount has been spent from the Indian Community Welfare Fund (ICWF). "Since the spread of COVID-19 pandemic till October, the government of India has spent approximately Rs 44 crores from the Indian Community Welfare Fund," he said in his written reply. In response to another question on whether there was a delay in securing the approval from the World Health Organization for the Covaxin vaccine, the minister said it is based on a technical process.