Homeopathic doctors can give adjuvant medicines, rules Kerala high court
Homeopathic doctors can not only dispense preventive medicine for Covid-19 but they can also provide add-on or adjuvant medicines for Covid positive patients, along with their standard allopathic treatment, the high court has held.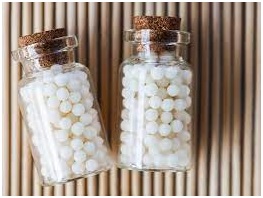 The ruling was given by Justice N Nagaresh after considering a petition by homeopathic doctor Jayaprasad Karunakaran of Thampanoor in Thiruvananthapuram through advocate VT Madhavanunni. He had challenged the health department's threat that action would be taken under the Disaster Management Act if he treats Covid patients.
After considering the rulings by the Supreme Court and a high court division bench and the circular issued by Ministry of AYUSH, the court arrived at four conclusions.
The first conclusion was that a qualified homeopathic physician can prescribe and dispense preventive and prophylactic homeo medicines for preventing Covid-19.
Second conclusion was that homeopathic physicians can resort to homeopathy for symptom management of Covid-19-like illnesses.
Thirdly, the judgment stated, "They may provide Addon interventions to the conventional cases of Covid-19 and prescribe drugs as mentioned in the guidelines but the suggested medicines should be as adjuvant to Standard Management Guidelines in the hospital setting only with the approval of authorities and willingness of the patient/guardian."
As per the fourth conclusion, homeopathic doctors are prohibited from making advertisements as per the law applicable to their profession.
In view of these conclusions, the court directed the central and state governments to ensure that the petitioner is not obstructed in any manner from practising homeopathy as per the guidelines issued by the Ministry of AYUSH and the Supreme Court's ruling.
The Supreme Court's ruling referred to by the high court was in Civil Appeal No 4049/2020. AYUSH ministry's circular was issued on March 6th last year and was produced as part of the case at the apex court.