BRICS Chamber of Commerce & Industry Explores Opportunities in the Digital Health Sector
Healthcare technology is pushing boundaries, broadening its scope every day and it has the potential to revolutionize how populations interact with national health services and also strengthen the country's health care systems,"VIshwasTripathi, Chairman BRICS Chamber of Commerce and Industry said while addressing a Webinar on 'Exploring Opportunities in the Digital Health Market.'
"India is among the few countries that have emerged as one of the fastest-growing digital economies over the past few years. With the development of information technology culminating to a phase where such innovative procedures are steadily gaining acceptance," he added.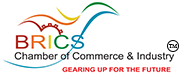 In the first quarter of 2020, the healthcare sector witnessed a 50% increase in terms of volume and 14% in terms of value. The Webinar was organized in association with mfine and dozee and aimed at highlighting the importance and opportunity in digital health care sector in India.
Highlighting the role of new technology, MuditDandwate, CEO & Co-founder, Dozee said, "Healthcare has two facets, one is mundane and one is humane. Mundane one has to be taken up by AI to bridge the infrastructural gap in our system and that is what Dozee does. It contributes to saving lives in a timely manner and compliments the kind of support required by our medical fraternity in such difficult times."
Dozee is India's First Contactless Remote Health Monitoring Startup that tracks heart health, respiration, sleep quality and stress levels with 98.4% accuracy as compared to medical devices.
Experts were of the view that with increasing importance of digital health and technology, we can see a growth in capital investments. In the first quarter of 2020, the healthcare sector witnessed a 50% increase in terms of volume (21 deals versus 14 deals in 2019) and 14% in terms of value (US$ 452 million versus US$ 398 million in the first quarter of 2019). The Indian healthcare sector has adopted digital transformation to improve quality and accessibility. Building healthcare infrastructure in the country is need of the hour and technological advancements and digitalization will contribute significantly in growth and development of healthcare industry in India.
Adarsh Natarajan- CEO & Founder,AIndra Systems; Rajesh Thangavel- Co-Founder, Aerobiosys Innovation, Daniel M. Bashmakov, CEO, AMULET, GeetaMajunath- CEO & Co-Founder, Niramai; Dr. Pankaj Gupta- Head, Access Digital; Vishal Gondal- Founder & CEO at GOQii; N S Viswanathan, Chief Financial Officer of MFine; Nikolay Lipin, and CEO, SimplyCeph also shared their views during the discussion.
NS Viswanathan, CFO,mfinesaid, "The two pillars of a strong digital healthcare infrastructure are accessibility and availability. Mfine is working towards providing doctors in remote clinics with network access so that more and more people in these areas are able to avail digital services including consultations. With this pilot project we aim to reach the remote villages in every corner of the country."
"India's National Digital Health Mission that was launched by our Hon'ble PM last year is a case in point for a stark shift in our economy's focus towards building a strong and affordable universal healthcare infrastructure. Technology will play a dominant role in ensuring a safe and smooth healthcare related technology transformation. This year's BRICS Summit could bring great benefits to this sector as the five economies can cooperate to build upon the open fissures in our existing structures. We encourage the prominent digital health companies to come forward and work with partners globally to bring a visible change," said Dr. BBL Madhukar, DirectorGeneral, BRICS CCI and Chairman, FORE School of Management.
SameepShastri , Vice- Chairman, BRICS CCI added, "One of three pillars under this year's BRICS Summit is a focus on digital health and traditional medicine as per the pillar of economic and financial cooperation. India is now embarking on a futuristic journey to strengthen its healthcare sector. The rise of digital technology is pushing India to achieve health for all, putting the country at the forefront for foreign investment. With these opportunities, India is emerging as the global leader in digital health."
India assumed Chairship for the 13th BRICS Summit in 2021. Celebrating its 15 year anniversary, the BRICS Summit theme this year is 'BRICS @ 15: Intra-BRICS Cooperation for Continuity, Consolidation and Consensus'. BRICS CCI is actively engaged in organizing year-long events to add value to the spirit of this year's summit.