Swades Foundation in partnership with Wockhardt Hospital are working towards a Congenital Heart Defect (CHD) free Raigad
As a part of this program, Swades Foundation aims to identify rural kids of the age group 0-18, having Congenital Heart Defects (CHDs) and provide the necessary medical and surgical intervention as well as transportation and social support for their rehabilitation in the mainstream schools.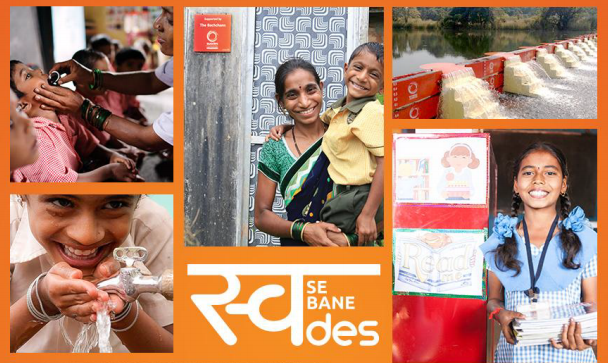 As part of the mission to achieve a Congenital Heart Defects (CHD) free Raigad, Ronnie and Zarina Screwvala, Co-Founders of Swades Foundation in association with Wockhardt Hospital has conducted 144 CHD surgeries on rural kids between the age group of 0-18. Swades Foundation has successfully operated most of the CHD cases from the seven blocks they work out of in Raigad and are now are focusing on the new-born cases.
Although the diagnosis and treatment of CHDs are well-established in India, paediatric cardiac care is still in its infancy. There are only a few centres that have facilities for paediatric cardiac care including infant and neonatal cardiac surgery. Dedicated paediatric cardiologists and cardiac surgeons are scarce and focused in urban regions of India, specifically the metropolitan cities.
Congenital Heart Defects (CHDs) pose huge life-threatening risks to the patient's life as a result of which it demands diagnosis and treatment in the early stages itself. CHD cases cause psychosocial & financial stress on families, as a result of which patients, especially in the rural areas, fail to receive timely and effective treatment.
Swades Foundation, along with the Rashtriya Bal Swasthya Karyakram (RBSK) team, teachers, Anganwadi workers, and private health care providers, carry out the symptomatic screening of children in their respective geographic areas for CHDs. Diagnosis is carried out through symptomatic screening, along with mobilization and counselling of parents to attend the primary screening for children at Wockhardt Hospital, Mumbai. After the primary screening, the diagnosed patients are provided with necessary medical and surgical intervention. For the complicated cases, the 3-D printed model method is used to plan the surgeries.
During the interventions for CHDs, Swades Foundation is responsible for all aspects of support including transportation, food, financial support for the medical procedures, linkage with Hospitals, counselling and post-surgery follow up. The program has seen a 94% success rate so far and the foundation aims to focus on cases of newborn babies in the upcoming years.