PM message to the nation will help safeguard hard-earned gains in the battle against Covid-19: ASSOCHAM
Prime Minister Narendra Modi's passionate call to keep up the safety guards against coronavirus is a critical reminder to each and every Indian not to squander away the pains-taking gains in the battle against Covid-19 pandemic, said ASSOCHAM Secretary General Deepak Sood.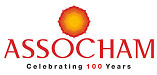 ''Even as the economic activities are showing a sharp recovery in the middle of the festival season, the attendant risk of overcrowding could not be ignored. The Prime Minister's personal appeal to the citizens is timely and should bring about notable behaviour improvement, be it in the marketplace, factories or offices. Industry organisations such as ASSOCHAM have been in the forefront of social messaging and would even scale up the awareness campaigns on social distancing, sanitation and mask-wearing,'' Sood said.
He said the preliminary reports suggest about the pandemic peaking in India with a steady decline in the number of active coronavirus cases and a sharp improvement in the recovery rate. ''These gains have come after many efforts on the part of our medical fraternity, governments, businesses and public at large. The Prime Minister is right when he reminds us of the risk of the virus still being there".
Sood said, the Indian pharmaceutical industry is working in close coordination with the Government in building capabilities of vaccine and a vast manufacturing and distribution infrastructure. ''Modi's call to the nation amidst the festive season should make a material difference in citizens' response as his words are a great morale booster," the ASSOCHAM Secretary General said.