Chicco India brings smile to Cancer Kid Patients
Every battle isn't fought on battleground; some are done quietly and with perseverance; Cancer patients are fighting their battle and to support this endeavor, Chicco India join hands with Chennai based NGO Sankalp Beautiful World. They will be providing free of cost kits to pediatric cancer patients and cancer survivors.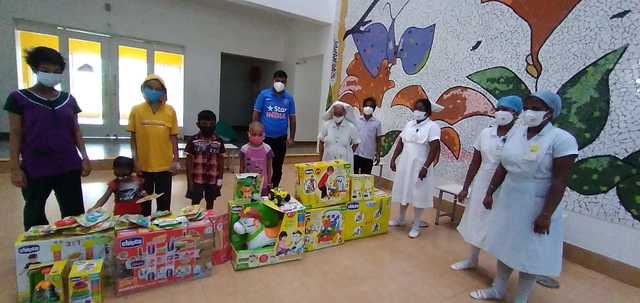 Chicco, the brand which takes care of multiple needs of babies with its innovative products in nursing, cosmetics, toys, travel and fashion is overwhelmed to conduct this initiative and contribute free toys and wearables to the Pediatric Cancer patients. Kits are being delivered to their residence by Sankalp staff.
On the occasion, Rajesh Vohra, CEO, Chicco India, said "Kids with cancer are already dealing with a lot in their life and giving them a relief and sense of normalcy, even for a moment is very important. It's just a small gesture from Chicco to support the kids who are hero in their own way".
Sankalp Beautiful World (Non-profit Organization) was established in December 2015 and since then they are doing this noble work. They are dedicatedly working for cancer patients. The NGO grows today as an organization that seeks to provide hope and solutions to those suffering from cancer.
Chicco is part of a global multinational company, Artsana Group. The brand takes care of multiple needs of babies through its innovative products in nursing, baby toiletries, toys, travel (Strollers, highchairs and car safety seats) and fashion categories. Chicco's vast experience of over 60 years in the infant world is consolidated in 'Osservatorio Chicco' (Baby Research Center) that collaborates with doctors, midwives, pediatricians and parents to understand a baby's psycho-physical, emotional and social needs to create most efficient products and solutions.