Balancing Supply Chain has been the Greatest Challenge during COVID-19 for the Medical Device Industry: Experts
Medical device manufacturers have not escaped the pandemic's impact. The Indian medical devices market which was supposed to grow to USD 50 billion by 2025 are finding it difficult to make informed decisions about their products, supply chains, and regulatory obligations in the midst of uncertainties created by the COVID-19 pandemic. To bring to the discussion about the challenges and opportunities in the medical devices industry amidst COVID-19, 'India Med Tech E-Summit 2020 was organised by HEAL Health Connect Solutions in association with ESI MedTech Solutions and the knowledge partner HEAL Foundation.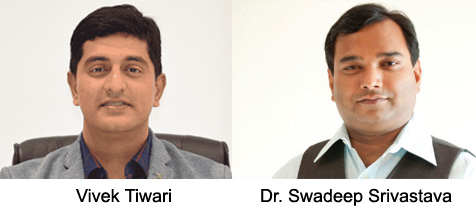 Moderating the session and Speaking on the sustainability of medical supplies and equipment to treat patients in the face of supply chain disruption during the 3rd session of 'India Med Tech E-Summit 2020' — the 11th Episode of HEAL-Thy Samvaad, Vivek Tiwari, Founder & CEO, Medikabazaar said, "India is the 4th largest medical technology market in Asia. With liberalising the government policies, up to 100% Foreign Direct Investment is permitted in Medical devices through the automatic route. Strong FDI inflows reflect the confidence of global players in the Indian Medical Devices market. Taking advantage of this lucrative opportunity, an increasing number of MNCs are setting up their manufacturing bases in India. With a large number of private players making their foray into healthcare, there is a growth in the number of hospitals, diagnostic centres and specialised facilities.
There is good policy support for the industry like 'Make in India', 'Medical Devices Rule of 2017' and 'Medical Devices Amendment Rules 2020. There is Production Linked Incentive Schemes (PLI) for Medical Devices, 2020 and the funding of Medical Devices Parks in the country. Financing common infrastructure facilities in four medical device parks of INR 400 crore would yield positive results. It is expected to reduce the manufacturing cost of medical devices in the country. The growth drivers largely for Indian Medical Devices manufacturing sector are — Indian Medical Tourism, Public-Private Partnership (PPP) and Awareness in public about health. However, the greatest challenge for the medical device manufacturing industry during COVID-19 has been the balancing of the supply chain. Medical devices provide a great opportunity with challenges associated. Regulations, Innovations and Ecosystems are the three critical elements that drive this industry."
Dr Swadeep Srivastava, Managing Partner, HEAL Health Connect Solutions, said, "We are going to complete 250 days of 'COVID Fighters Public Health Safety Movement'. During this period, we have been able to bring on board more than 150 public health experts through 20 webinars including 2 India Health e-Summits, 1 Patients' Rights e-Conclave, Pharma Excellence eSummit & Awards, India Immunity eSummit & Awards, COVIDiabetes eSummit and today we are organising India MedTech E-Summit & Awards, whose nomination date has been extended to 30th Nov'2020."
Dr Jitendra Sharma, MD & CEO, Andhra Med Tech Zone, said, "Of course we need to establish medical technology parks because we have lost on a number of things. We have lost big time care on cancer; we have lost on cardiac care; we have lost on gastroscopy. All these were strong baseline diseases in India. Besides telemedicine care, we are lacking in lots of things. If it is not regulated, there might be a bigger calamity than COVID-19. We need quick innovations around it. Industry and regulators must come forward in consonance. Innovations seem to be the quickest solution."
Throwing light on the importance of digital solutions in Medical devices sector during the 3rd session of 'India Med Tech E-Summit 2020' — the 11th Episode of HEAL-Thy Samvaad, Mr Soura Bhattacharyya, Co-Founder & CEO, Lattice Innovations Pvt. Ltd., said, "The post-COVID-19 situation will require hospital beds to beds at home. There has been a tremendous shortage of beds and a huge gap in demand and supply. Now self-care at home should be promoted as the demand for telemedicine has been increasing, which will help in this direction. As far as the manufacturing of medical devices is concerned, we need to imitate smartly and innovate creatively. Innovation is essentially required."