AspiringShe Pays Tributes to the Doctors and Healthcare Fraternity on Doctors' Day 2020
AspiringShe and AspiringShe Magazine recognizes the contribution of the complete healthcare fraternity of our society which is helmed by Medical practitioners and Doctors. The recent COVID-19 pandemic is a testimony to the fact that this fraternity has stood up to the need of the hour to fight the invisible enemy exactly the way our Defence personnel stand up to fight aggressions from a visible enemy. Even otherwise, the Doctors' fraternity always offers us the correct consultations, advice and medications to keep our body and mind fit and healthy.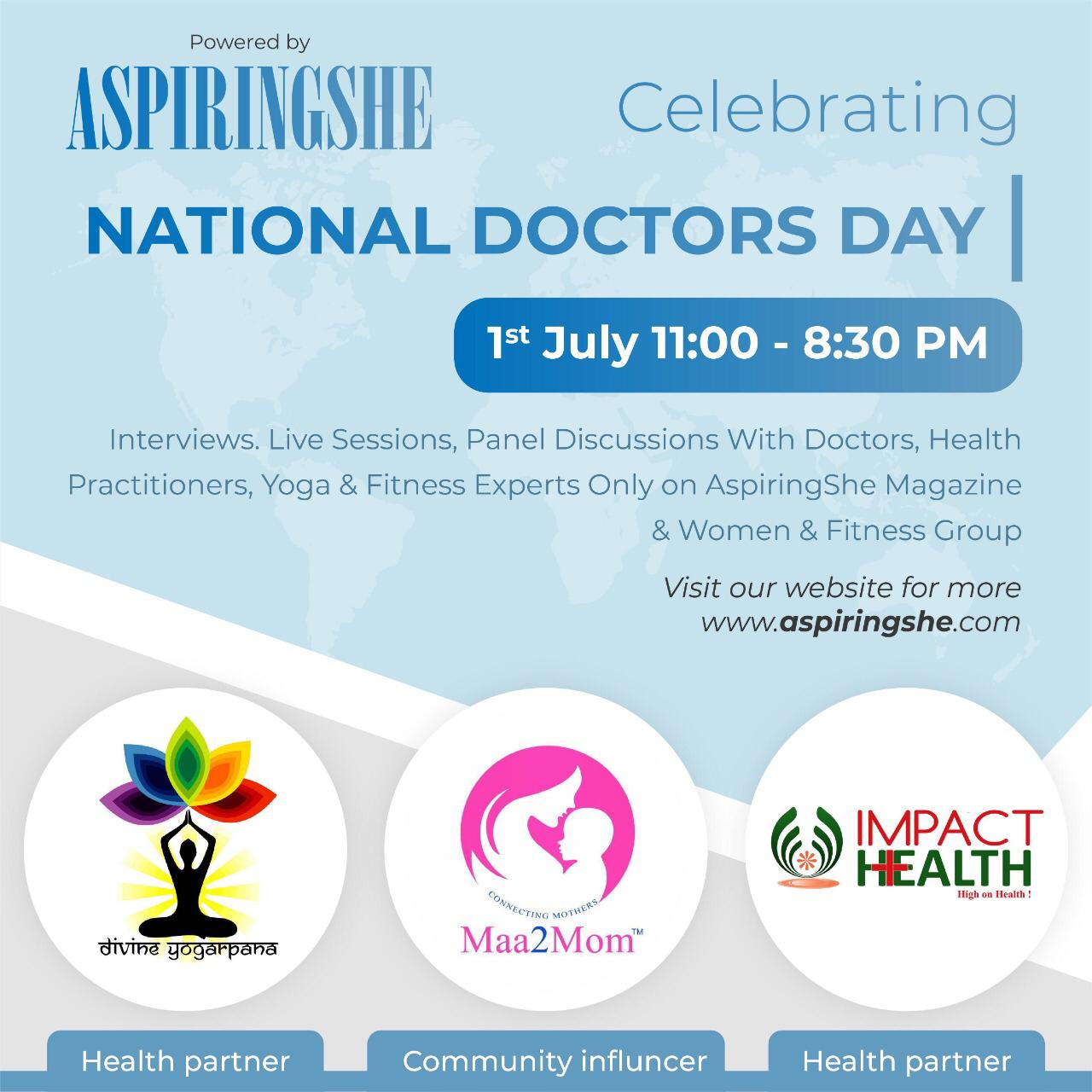 Recognizing the nobility of this profession, AspiringShe is celebrating the International Doctors day by organizing a full day long back to back live sessions, Panel Discussions and consultations from the Doctor Fraternity. These LIVE Sessions will be available from 11 AM on 1st July, Wednesday till 8.30 PM in the evening and will be hosted and moderated by AspiringShe and its health Partners DIVINE YOGARPANA & IMPACT HEALTH. Our community influencer for this is Maa2Mom.
These LIVE sessions will feature nearly 30 + highly qualified and renowned doctors as well as health, wellness & nutrition industry experts. There will be sessions involving Oncologists (Cancer specialists), Skincare Specialists, Menstrual Health Specialists, Gynecologists, Ayurveda & Yoga Experts, Diet & Nutrition Experts,), Mental Health specialists and Experts from many other fields.
Tune in to AspiringShe FB Page to catch these interactive sessions LIVE and take benefit of the real time interaction and consultations from our pool.