Medical tourism could be big area for growth post Corona: Government
Minister of State for Tourism & Culture Prahlad Singh Patel said that tourism industry could benefit a lot from medical tourism in the post Corona period as India has not just proved to be safer vis a vis other places and got a lot of recognition and name in the world for this but is also the most ideal for dealing with post Corona impacts that people may still carry.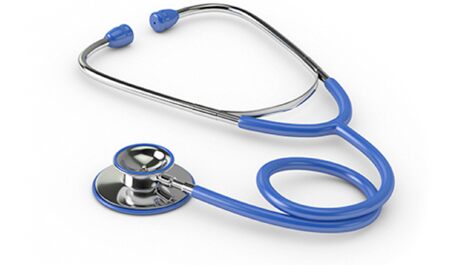 Addressing the session on "Reviving the stressed sectors to support the post-COVID recovery for India" at ASSOCHAM's virtual conference, the Minister said, "Corona is almost over now and whatever damage it had to do has happened. During this period our steps brought a lot of good name for the country. Even foreigners preferred to stay back here and felt safe. Now the post Corona situation is one where our system of medicine, local cure and wellness methods are what could be best suited to deal with it. After corona medical tourism is expected to rise and we must be prepared for this opportunity."
Also, people are now preferring to go to tiger projects and other serene places to be with nature and not just prefer big hotels who will continue to have their own importance and preference for international events etc, he added.
Lauding the role of ASSOCHAM for its contribution to the growth of the industry as well as sharing forward looking ideas with the government the Minister said, " We understand the impact of Corona on the industry and we have accepted the loan restructuring proposals and forwarded to the finance ministry."
ASSOCHAM is organizing a five day long virtual conference on its Foundation Day from 15th to 19th December 2020 with central theme "India's resilience: Atmanirbhar roadmap towards US$5 trillion economy" where a series of sessions are being dedicated by various ministers.
Rupinder Brar, Additional Director General, Ministry of Tourism, Government of India, said, "Domestic tourism is now happening in a more organic fashion as an organised vertical and has a lot of potential. India's natural heritage have been rated 6th greatest in the world by the World Economic Forum. In the post Covid recovery I would like to say that we truly are a blessed land."
Ritesh Agarwal, Founder & Group CEO, OYO Hotels & Homes, said, "The current situation also gives as an opportunity to collaborate and create a safe and hygienic ecosystem for travellers in the country. OYO has made some good progress in this space through multiple initiatives like Sanitised Stays, Sanitise Before your Eyes and Contactless Check-in. With an increased focus on domestic travel, we have an opportunity to develop smaller cities in India as the next tourism hubs while being Atma Nirbhar to revive the sector and realise the vision of our Prime Minister of making India a $5 trillion economy."
Talking on the importance of the tourism industry for the country, Manik Batra, Director, Batra Group, Chairman, ASSOCHAM J&K Council said, "Tourism is not only a major contributor to our GDP but also helps generate a lot of employment. Coming from J&K, I understand the importance of tourism in the socio economic development of a region. Tourism sector would play an important role to realise our Hon'ble Prime Minister's vision of making India a 5 trillion-dollar economy."