Hinduja Foundation donates Rs 1 Crore for COVID critical care facility in Mumbai
Hinduja Foundation, the philanthropic arm of the 100-year-old Hinduja Group, has provided Rs 1 Crore worth of support to set up a COVID-19 care facility in Khar, Mumbai at the behest of the Brihanmumbai Municipal Corporation (BMC). This facility, named 'Deepvan', will provide emergency healthcare services to COVID-19 patients.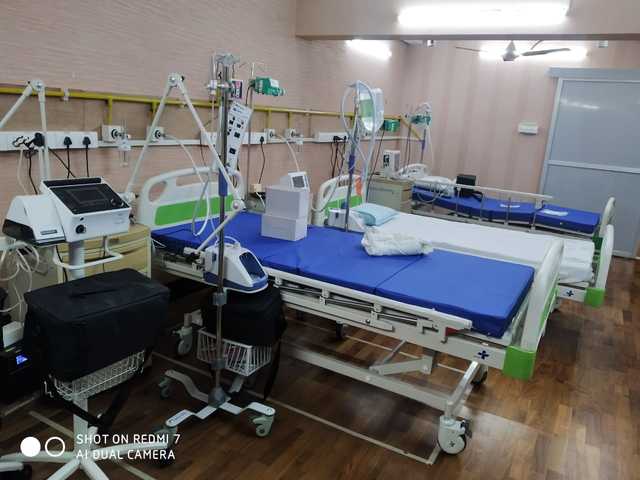 Two months after Bollywood superstar Shahrukh Khan offered the use of his office premises in Khar for COVID relief, BMC requested Hinduja HealthCare, Khar for their technical support in converting the area into an intensive care unit for critical COVID-19 patients.
The Foundation stepped in with a donation amounting to Rs 1 Crore, in the form of capital expenditure for medical equipment, PPE kits and other support to get the facility operational for the BMC. More than 60 patients availed of free treatment in the past month, as part of the Foundation's continuing social commitment to COVID relief. Following an additional request from the BMC, 'Deepvan' is now operational with enhanced healthcare services as well as four ICU beds, four centralised oxygen beds and seven DCHC (Dedicated COVID Health Centre) ward beds.
Commenting on the initiative, Mr Paul Abraham, President, Hinduja Foundation said, "We have committed to fund this initiative to the tune of Rs 1 Crore so far. We are proud to associate with Hinduja Hospital, Khar and provide 'Deepvan' with the required infrastructure to treat COVID-19 patients. We recognize the responsibility of the private sector in identifying and boosting healthcare facilities for the common man in these uncertain times."
"We thank Hinduja Foundation for their support in setting-up COVID-19 care facilities," said Dr Avinash Supe, Executive Director of Hinduja HealthCare, Khar. "As the BMC is in dire need of care centres owing to the rapid increase in the number of COVID-positive patients, we are happy to extend our support to them."
Owing to months of lockdown in the country, citizens have been weathering the severe social, emotional and economic fallouts of the pandemic. Hinduja Foundation has been working extensively in the areas of health and education to contribute towards their well-being and help India rise to the challenge of this healthcare emergency.