HCMCT Manipal Hospitals, Delhi resumes Regular Specialty OPD in Rohtak, brings in best-in-class facilities at the doorstep
· HCMCT Manipal Hospitals, New Delhi, in association with Holy Heart Hospital, would be organising Specialty OPD for Gastrointestinal (GI) and Liver diseases on August 6
· Expert highlighted the role and effectiveness of advanced GI Surgeries and other procedures to give a better quality of life to the patients
Given the rising burden of Non-Communicable Diseases (NCDs) such as Gastrointestinal (GI) and liver ailments in Rohtak region, HCMCT Manipal Hospitals, Delhi brings in best-in-class Specialty OPD Service at the doorstep for the people of the area. HCMCT Manipal Hospitals, New Delhi, in association with Holy Heart Hospital, Rohtak, would be organising a Specialty OPD on Thursday (August 6, 10 am-2 pm) here. The OPD aims at making people aware of world-class facilities and advanced GI Surgeries and liver transplant. Now, the patients suffering such critical diseases here can avail best-in-class facilities and care being offered by the hospital.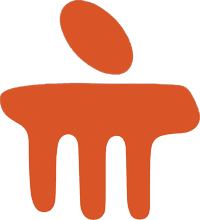 HCMCT Manipal Hospitals, Delhi had been organising its regular OPD in Rohtak which was discontinued due to COVID-19 outbreak and lockdown. Now, the regular monthly OPD service has been resumed for the benefit of the local patients. OPD services will be running on first Thursday of every month.
The burden of the liver disease and gastrointestinal complications is high in Haryana. The region has witnessed a rise in chronic Liver and gastro diseases like Fatty Liver, Alcoholic Liver, Hepatitis C and other digestive issues, owing to increased consumption of alcohol, binge eating leading to obesity and poor lifestyle in the area. Over a period of time there has also been a drastic shift in the active lifestyle of people towards a more sedentary one. All these factors have resulted in an upsurge of the disease burden in the region especially related to gastrointestinal disease and cancers.
HCMCT Manipal Hospitals, which has the centre of excellence in GI and liver ailments, with objects of high quality, state-of-the-art & affordable patient care, provides cutting-edge facilities for those who are suffering from these critical diseases need advanced life saving surgeries.
Dr Shailendra Lalwani, Head of the Department of Liver Transplant and Hepato-Pancreatic-Biliary Surgery, Manipal Hospitals Dwarka, New Delhi said, "People of the region are in dire need of high-quality medical care in specialities such as GI Surgeries. Along with screening, we will be providing specialty consultation to those who need advanced treatments. HCMCT Manipal Hospitals, New Delhi offer the most advanced procedures and treatments for critical gastro and liver diseases. A team of highly qualified and trained specialists offer liver transplant, GI Bleed, advanced treatment of liver, esophagus, stomach, colon and pancreatic cancers."
"Advanced endoscopy is majorly performed in the diagnosis of gastrointestinal complications such as small intestinal bleeding, chronic pain, ulcer, and abnormal tissue growth. We focus on minimal invasive interventions for treating critical gastrointestinal diseases," he added.
"We have world-class modular operating theatres and surgical team is seconded by well-equipped Intensive Care units to ensure better outcomes. Now, the people of these areas will be benefited by the hospital's specialty OPD service here and those who need advanced treatment can avail world class treatment at our Hospital in New Delhi," said Dr Shailendra Lalwani.
At present, Rohtak is among the handful of regions that do not have adequate cutting-edge facilities dedicated to these diseases. Higher incidence of GI and liver diseases indicates that the region needs special attention and advanced facilities for treatment and care.