Sudden surge in the number of cases in last seven days, India's Covid-19 caseload crosses 11 million
Through effective strategy of containment including prompt tracing & tracking, aggressive and widespread testing, combined with standardized clinical management protocols, India had been successful in curbing the spread of the virus. However, there has been a sudden surge in the number of cases in last seven days and India's Covid-19 caseload crossed 11 million on Sunday, with the last one million cases coming in the second longest period of 65 days.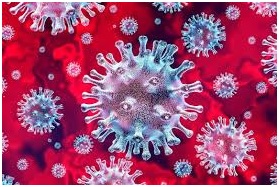 1,00,990 fresh cases were recorded from February 15-21, registering more than 1 lakh cases again after five weeks. The tally was 31% higher than the count of 77,284 in the previous week. Maharashtra saw an 81% spike week-on-week in recorded infections. Apart from Maharashtra, Punjab and Madhya Pradesh too have recorded a spike in the number of fresh infections in the past week.
India's average of daily cases which stood at 11,430 a week ago, increased to 12,770 by Sunday. Although the number of cases have increased, the number of deaths due to the virus has remained steady. India recorded 660 Covid-related fatalities during the week.
14,288 fresh cases were reported on Sunday, nearly the same as Saturday's count of 14,317. The death toll dropped marginally from 89 to 84 on Saturday. For the past three days, daily cases have remained over 14,000. Maharashtra recorded 6,971 new cases, the highest tally in the state in 121 days. Kerala's numbers dipped to 4,070, a fall of over 500 from the previous day's count.
During the week, Maharashtra reported 36,606 fresh cases, an 81% rise over the previous seven days. The tally was also the highest reported by the state in 12 weeks since Nov 23-29. Kerala recorded 30,871 fresh cases, a 14% fall from the previous week and lowest tally recorded by the state since mid-September.
India's cumulative Covid-19 caseload crossed the 11 million mark on Sunday. The case count had hit 10 million last year on December 18, 65 days ago. This was the slowest rise of a million cases in the country since the first million, which took 168 days.
The sudden spike in the number of cases is due to negligence on part of the citizens. People need to revisit the guidelines issued by the Government at the beginning of the pandemic, use masks in public places and maintain social distancing.