Evidence of South Africa, Brazil mutated Covid strains in India
Through effective strategy of containment including prompt tracing & tracking, aggressive and widespread testing, combined with standardized clinical management protocols, India has been successful in curbing the spread of the virus.
However, The South African and Brazilian mutant strains of coronavirus have entered the country, apart from the UK variant reported in 187 people so far. In January, four people were detected with the South Africa variant of SARS-CoV-2 in India, while one tested positive for the Brazil variant in the first week of February, said Balram Bhargava, director general of Indian Council of Medical Research.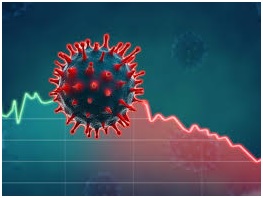 All five have been quarantined. The South Africa strain has been detected in four returnees — one from Angola, one from Tanzania and two from South Africa in January, Bhargava said. "The ICMRNIV is attempting to isolate and culture the SA variant strain from samples of these four returnees," he said.
"The Brazil variant has shown mutations in the receptor binding domain of the spike protein and increased transmissability has caused it to spread to 15 countries so far. India has confirmed one case of the variant strain detected in a Brazil returnee in the first week of February. The traveller and contacts have been tested and quarantined. The virus strain has been isolated and cultured at ICMR-NIV, Pune," said Bhargava.
Speaking about measures to keep a check on the entry of virus strains (South Africa/Brazil) into the country, health secretary Rajesh Bhushan said flights from South Africa and Brazil to India are routed through Gulf nations.
"The government is looking at bringing in measures to check passengers from these countries," he said.