18+ Book your slot for COVID-19 Now, AgroyaSetu tweets- Registration opens @4PM
All those who are above 18 years can now book their slot for COVID-19 vaccination. The registration has opened today at 4 PM. The government is all set to launch the third phase of vaccination drive from 1 May.AarogyaSetu twitter handle says, "Registration for 18 plus to begin on http://cowin.gov.in, AarogyaSetu App & UMANG App at 4 PM on 28th April. Appointments at State Govt centers & Private centers depending on how many vaccination centers are ready on 1st May for Vaccination of 18 plus."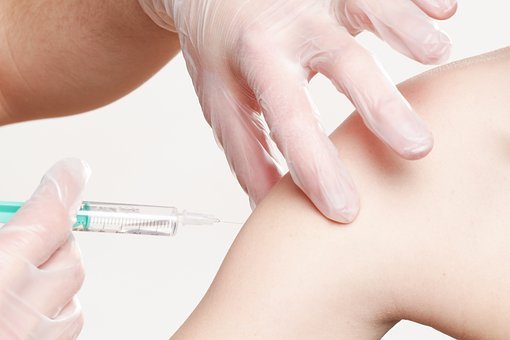 "The minimum age for each vaccination center is displayed with the name of the vaccination center. Appointment slots are available where the age displayed is 18 plus," the government's citizen engagement platform @mygovindia tweeted.
"More Appointment slots will soon be offered. If slots are not currently available, please check again after sometime," it further stated.
Anyone above 18+ can log in at Cowin app and the app will guide them for entire procedure for registration. There would not be any walk-in registration in the third phase. Hence, all eligible will have to book the slot online.
The Serum Institute of India has priced Covishield vaccine at ₹400 per dose for states and ₹600 per dose for private hospitals, Bharat Biotech has decided to sell its Covaxin at ₹600 per dose to states and ₹1,200 per dose to private hospitals. The Centre, however, has asked the drug makers to lower their prices. Apart from Serum Institute of India's Covishield and Bharat Biotech's Covaxin, Russia's Sputnik will soon be used, Union Health Ministry had informed earlier.
Meanwhile, the government has so far provided nearly 16 crore vaccine doses to States/UTs free of Cost. More than 1 crore doses are still available with the States/UTs to be administered. More than 57 Lakh doses in addition will be received by the States/UTs in the next 3 days, according to the Ministry.
Government of India has so far provided nearly 16 crore vaccine doses (15,95,96,140) to States/UTs Free of Cost. Of this, the total consumption including wastages is 14,89,76,248 doses. More than 57 Lakh (57,70,000) vaccine doses will be received in addition by the States/UTs within the next 3 days.
There have been some media reports recently quoting some Maharashtra State Government officials pointing out that the vaccines in the State are finished thereby adversely impacting the vaccination drive in the state. The Ministry has clarified that the total COVID vaccine doses received by Maharashtra as on 28th April 2021 (at 8 am) are 1,58,62,470. Of this, the total consumption including wastage (0.22%) was 1,53,56,151. Balance of 5,06,319 vaccine doses is still available with the state for administration to the eligible population groups. Furthermore, 5,00,000 doses of COVID vaccine are in the pipeline for delivery in the next three days.