India's total 8.9 million COVID-19 cases includes 4.5 million active cases
India detected 38,617 new cases in the 24 hours , taking the country's overall COVID-19 case load to 8.9 million. India's 8.9 million includes 4.5 million active cases. According to Union Health Ministry data so far recoveries stand at 8.3 million and 1,30,993 deaths.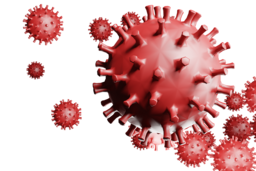 With several vaccines for the novel coronavirus in late-stage clinical trials, the Indian government is strategising their distribution. Dr V K Paul, member, NITI Aayog, who heads the high-level national expert group on vaccine administration, said that the government was relying on the five candidates being clinically tested in India. This is because, he said, candidates like Pfizer and Moderna are yet to be granted licences in India, and are likely to first be delivered to countries that have already signed deals with these firms. The doses are likely to arrive in India months later. Paul said the candidates being tested locally will be able to fulfil the large domestic requirements.
The Union Health Ministry has reiterated the need to be careful and implement "Covid appropriate behaviour". In view of the festive season, Union Health Secretary Rajesh Bhushan warned that the "effects of polls, Durga Puja, Diwali may be seen in coming weeks. We have to keep watching new cases very carefully."
Meanwhile, Delhi continues to detect the highest number of cases to India's Covid-19 tally. Delhi Chief Minister Arvind Kejriwal , as a precautionary measure, has reduced wedding functions to 50 persons and has asked authorities to identify hotspot local market for a possible shut down. The national capital reported 6,396 new cases on Tuesday, taking its total number of infections to 4,95,598. Delhi's positivity rate stood at 13.04 per cent amid the festive season and rising pollution in the city, according to the latest bulletin issued by the Delhi health department. The highest single-day spike till date here -- 8,593 cases -- was recorded on November 11 when 85 fatalities were recorded.