With over 45,000 Coronavirus Cases, India witnesses the biggest Single Day Spike
India reported the highest one-day spike of 45,720 coronavirus cases and 1,129 deaths on Thursday morning, according to Union Health Ministry data. The total number of cases has crossed 12 lakh now. COVID-19 cases have been rising in the country, however, recovery rate has also improved significantly.
As per government's data, the total number of cases has crossed 12 lakh now and stands at 12,38,635. So far 7,82,607 people have recovered, while 29,861 have died. The recovery rate is 63.18 per cent and positivity rate is 13.03 per cent. The highest number of samples were tested on Wednesday, with 3,50,823 samples collected. The total samples tested till now is over 1.5 crore, the ministry data shows. Maharashtra has the highest number of coronavirus cases in the country, followed by Tamil Nadu and Delhi. Maharashtra has been grappling with a shortage of life saving drugs like Remdesivir and Tocilizumab. Andhra Pradesh (6,045), Karnataka (4,764), and Uttar Pradesh (2,300) are among the states that reported the highest number of COVID-19 cases in the last 24 hours.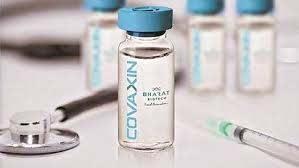 Several states have declared full lockdown in their cities as coronavirus cases continue to rise. The first of West Bengal's twice-weekly 24-hour lock down begins today, a day after the state logged the highest number of new cases at 2,291 and the highest number of deaths at 39 in a span of 24 hours.
Delhi has decided to conduct sero-surveys every month to make better policies for tackling COVID-19, state Health Minister Satyendar Jain said on Wednesday. The decision comes after the state government analysed the results of the latest sero-survey, which showed that 23 per cent of people in Delhi have been exposed to coronavirus.
Human Trials for COVAXIN begins
Human trials of the indigenously developed coronavirus vaccine, COVAXIN, began on July 20, AIIMS-Delhi Director Dr Randeep Guleria said, adding that it would take at least three months for researchers to arrive at the first set of data.
According to the World Health Organisation's (WHO), vaccine's first use cannot be expected until early 2021. Mike Ryan, head of World Health Organisation's (WHO) emergencies programme, said, "Realistically it is going to be the first part of next year before we start seeing people getting vaccinated."
Tamil Nadu, Delhi and other states have started plasma banks. Plasma donation has been encouraged as experimental treatment for COVID-19 patients. The antibody-rich plasma of a person who has recovered from COVID-19 could help an infected person fight off the virus, research has shown.
India has the highest number of coronavirus cases after the US and Brazil. At least 15,007,291 cases of the coronavirus, including 617,603 deaths, have been detected worldwide since the pandemic emerged late last year, according to media reports.