India split into 6 regions for massive molecular hunt for UK strain
Mutant strain of Covid-19 was reported in India as a few samples of UK returnees test positive for the new UK variant genome which is 70% more transmissible .The country has now been split into six regions for a hunt for the new UK variant of the coronavirus in positive samples and includes everyone, not just those recently back from foreign countries.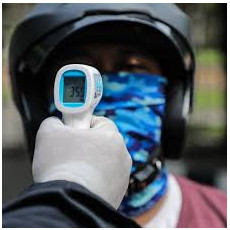 All the positive samples will be genetically sequenced in ten regional labs via RT- PCR that have had a cycle threshold (CT) value of 30 or less. The number of cycles an RT-PCR device has had to run to amplify viral RNA for it to reach detectable levels is the Cycle Threshold value. CT value 30 or less indicates high viral load in the infected person's throat/nasal swab samples.
The central surveillance unit (CSU) is ensuring adequate representation of such randomly selected positive samples, especially from metro cities which have had huge influx of international passengers.
"If the UK variant, or any other serious mutation, is detected in a sample, it will be sent to either one of the two notified Covid Virus Repositories (CVR) — at RCB Faridabad or NIV Pune — for isolating of the virus and further culturing," a senior Indian Council of Medical Research (ICMR) official said. He added that the process would help in the development of improved diagnostic tests to validate the efficacy of current testing methods and vaccines.
The data from the genome sequencing labs will also be used to track infection trends, which could determine if new variants have caused surges in the community. "This data will help us understand super-spreader events and outbreaks. The information will strengthen public health interventions across the country," said another top official.
Scientist Raman Gangakhedkar, former head of ICMR's epidemiology and communicable diseases division said that the focus is on high viral loads. "Samples will need a high viral load because they will be analyzed again during genome sequencing. This is because some portion (viral particles) will get used up in the first test with the RT-PCR."
This new coronavirus variant was first detected in the UK and has also been reported in Denmark, Netherlands, Australia, Italy, Sweden, France, Spain, Switzerland, Germany, Canada, Japan, Lebanon and Singapore and a few other countries.