India reports 60,975 cases in last 24 hours; total recoveries stand at 24,04,585
With India reporting 60,975 cases in the last 24 hours, the total number of coronavirus infections rose to 31,67,324 on Tuesday, according to Union Health Ministry data. Also, with 848 fresh deaths, the toll soared to 58,390. Of the total, 7,04,348 are active cases, while 24,04,585 people have been treated and discharged so far. The number of recovered people are more than three times the number of active cases in the country. The COVID-19 case fatality rate has declined to 1.84 per cent.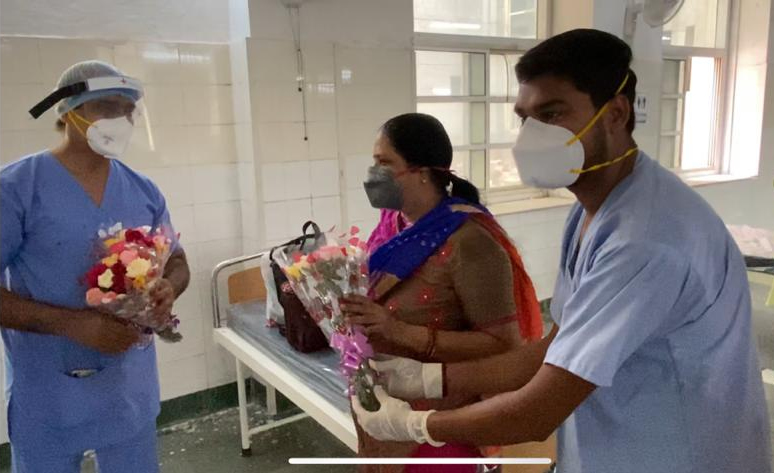 The Ministry claimed that COVID-19 tests per million have increased rose sharply to 26,016 as cumulative tests surged to 3.59 crore. The government also underlined that a key component in India's COVID-19 response has been early identification of cases by timely and aggressive testing.
There are 7,04,348 active cases of coronavirus infection in the country which comprises 22.24 per cent of the total caseload, the data stated. It is pertinent to note that the COVID-19 tally in the country had crossed the 20-lakh mark on August 7. According to the ICMR, a cumulative total of 3,68,27,520 samples have been tested up to August 24 with 9,25,383 samples being tested on Monday.
The country is passing through Unlock 3 phase and domestic air travel along with metros and trains are still restricted. Minister of State for Civil Aviation (Independent Charge) Hardeep Singh Puri has indicated that much of the pre-Covid domestic air passenger traffic could be restored by Diwali. The Centre will allow more flights from locations such as Mumbai and Kolkata, which have had restricted operations so far, Puri said. Delhi government has also requested the Centre to allow resumption of metro services in the national capital region which is lifeline of Delhi-NCR. The request is under consideration.
Meanwhile, the phase 2 human clinical trial of the Oxford COVID-19 vaccine candidate in the country by Pune-based Serum Institute of India (SII) is set to begin today. The observer-blind, randomised controlled study to determine the safety and immunogenicity of "Covishield" on healthy Indian adults will begin at Bharati Vidyapeeth Medical College and Hospital in Pune. Serum Institute of India has partnered with British-Swedish pharma company AstraZeneca for manufacturing the COVID-19 vaccine candidate, developed by the University of Oxford.
As a rapid regulatory response, the Drugs Controller General of India (DCGI) on August 3 had given nod to the Pune Serum Institute of India (SII) for conducting phase 2 and 3 human clinical trials of the Oxford COVID-19 vaccine candidate in the country. Around 1,600 people aged above 18 years are likely to participate in the trials.
Worldwide infections have crossed the 23 million-mark with over 8 lakh deaths.