AIIMS GETS HIKE OF OVER RS 310 CRORE IN THE UNION BUDGET
The Union budget announced by FM, Niramala Sitharaman declared a hike of over Rs 310 crore for All India Institute of Medical Sciences. An outlay of Rs 3,800 crore for the hospital in the Budget was approved by Centre when it had allotted Rs 3,490 crore last year.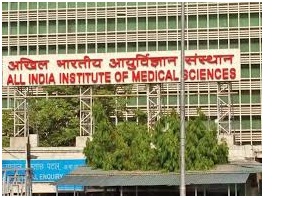 In order to expand the infrastructure, doctors at the hospital say that this hike was much needed. "There is large-scale expansion of infrastructure taking place at AIIMS. An increased outlay will help complete that and transform the hospital for the better," said a senior doctor. Recently, the hospital has started burns and plastic surgery facilities.
Safdarjung has also been allocated Rs 1,515 crore, an increase of Rs 227 crore from last year's Rs 1,318 crore. Ram Manohar Lohia has been allocated Rs 950 crore. The Budget outlay for Lady Hardinge Medical College and Sucheta Kriplani Hospital are Rs 600 crore and Rs 145 crore, respectively.
The Union Budget has an outlay of Rs 2,23,846 crore for health and well-being, an increase of 137% over previous year, with Rs 35,000 crore earmarked for Covid-19 vaccine in the upcoming fiscal.
Poonam Khetrapal Singh, regional director, WHO South-East Asia, says one of the greatest lessons this pandemic has taught the world is that health needs to be a priority.
"The focus on health in India's Budget announcement is a testimony to the country's commitment to not just fight the novel coronavirus pandemic but also build a stronger and resilient health system," she added.
"India has not only proactively and belligerently dealt with the Covid pandemic but also continues to support countries in South-East Asia and beyond to protect vulnerable populations against the pandemic."