Union Health Ministry issues clarification- It is not mandatory to wear mask for a person driving alone
The Union health ministry has clarified that it is not mandatory for a person driving a car and travelling alone to wear a mask. The Ministry has denied that any such instruction has been given in the Guidelines or safety measures. The clarification comes in the wake of policemen stopping and prosecuting such drivers and imposing heavy fines.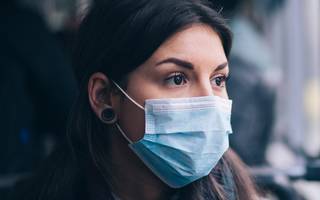 "The guidelines issued by the health ministry do not contain any directive that a person driving a car alone is required to wear a mask. If you are exercising in a group, you need a mask. But there is no directive to wear one if you are cycling alone," Union Health secretary Rajesh Bhushan clarified.
People have made several complaints and even approached Courts to seek relief on heavy traffic challans issued to them.
Bhushan said while people exercising in a group should wear masks and maintain social distancing, the same does not apply to those travelling inside vehicles alone. "People are getting into more physical activities and jogging and exercising in groups of twos and threes. In such cases, masks are compulsory since it is important that they do not infect each other. However, if you are cycling alone, then there is no mandatory rule on wearing masks," he added.
A senior Delhi Traffic Police Officer said, "We have been going easy on lone car drivers, but officially they were bound to prosecute them because even a lone driver can enter into a crowded space and may pose a threat." On August 25, Delhi Police had tweeted: "Some concerns have been raised on challaning a driver when he or she is alone in a vehicle. Delhi Disaster Management Authority( DDMA) order dated June 13 permits Delhi Police to challan an individual not wearing a mask in a public place."
The senior officer clarified, "According to a Supreme Court order, a person travelling in a car is considered to be in a public place. Therefore, we have been issuing challans."
With clarification coming from Union Health Ministry, it is expected that the DDMA would make necessary changes in the guidelines.