Covid is here to stay, it's not over yet
March 11, WHO declared an international emergency. Since then the battle with the pandemic has been long and has cost humanity a substantial amount of loss. Ignorance and lack of knowledge about the virus coupled with panic due to the huge number of people succumbing to the virus , limited number of resources and hospital beds made the situation worse. However, Covid 19 recoveries cross the 50L mark in India , offering a ray of hope.
As the number of Recovered cases exceed the Active cases, the Government has issued unlock period in certain states of the country. Gradually offices , restaurants and shops are reopening and people are stepping out of their home for work. However, going out does not mean compromising on social distancing norms as the fear of the virus is still lurking. Also wearing masks and washing hands frequently goes without say.
Initially the Government had issued certain guidelines to curb the spread of the virus which include-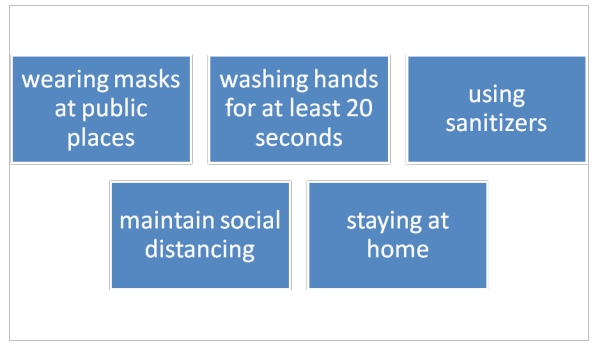 This is the time to remember, practice and intentionally implicate the guidelines set by the Government. People need to be careful and take necessary precautions as the vaccine to combat the virus is not out yet but Covid is here. Scientists all over the world are still working on the vaccine but there is no certainty as to when the clinical trial of the vaccine will be successful.
Even after a successful clinical trial, do you know how much time it will take to reach you or how much it might cost you? So it is better to stay indoors , not move out if not necessary and diligently practice social distancing norms. Maharashtra, Andhra Pradesh, Karnataka, Tamil Nadu and Uttar Pradesh are the hotbeds of the novel corona virus and have maximum number of active cases .
Remember "Prevention is better than cure''. The pandemic has not come with an expiry date.The year might end but the pandemic is far from over.