The best way to become self-confident is to invest 10-20 minutes every day in activities like yoga, meditation and other physical workouts: Swami Ramdev
Spiritual leader and Yoga Guru Swami Ramdev said that for any individual striving to succeed in life, it is crucial that they become self-confident as an individual first, only then will their businesses turn self-reliant.
"The best way to become self-confident is to invest 10-20 minutes every day in activities like yoga, meditation and other physical workouts. Shed sweat. A person who wakes up early to take control over his body and shed sweat is a person who does not need to shed blood at work. This will keep at bay ailments like pressure, blood pressure, cholesterol, stress and others. When you become self-confident then self-reliance in your work will follow and help contribute to nation building," he said during the second edition of ASSOCHAM's Wisdom Series lecture on the theme of 'Aatmanirbhar Bharat - Vocal for Local – Moving towards Self-Reliant India.' Swami Ramdev, who was invited to hold dialogue with an expert panel of speakers appealed to Indian consumers to proactively embrace Indians brands to help build a self-reliant India.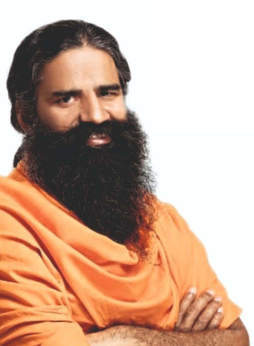 Swami Ramdev and recognized industry leaders deliberated on how to promote local MSMEs and industries to achieve a self-reliant India in an engaging webinar.
"I had decided almost 35 years ago to embrace Swadeshi products completely aside a few technical equipment using high-technology. For goods that run on zero-technology I have never opted for a foreign brand. Consumers too should take up this mindset and bear in mind that they should live for the country. This is a long journey and it cannot be done in one day," he said emphasizing the need for going Vocal for Local. He also suggested that Indians should not just embrace home-grown brands but also imbibe their inherent values and carry it further from generation to generation.
Exploring the potential of Indian brands and small-scale businesses, Swami Ramdev said "We should be prepared to create brands with honesty, scientific research, focus on building supply chain, distribution system and good teamwork. It is important to build a team and instil honesty in them. There must be devotion, dedication and determination. These values need to be instilled in the institution one is planning to build so that upcoming generations carry on those values. These values can be seen in brands like ITC, TATA and Birla."
He then went on to highlight how small businesses and aspiring entrepreneurs can rise to the current occasion under the Vocal for Local campaign and use it to build a brand and its vision. "First learn a subject completely and honestly. Then you will be able to build a brand and always do it with a vision of 10-20 years. This way you will have a reliable brand. I want at least 50-100 more brands like Patanjali to exist," he added.
Using the example of Patanjali and how Swami Ramdev has successfully been able to capture a marked previously dominated by large corporate conglomerates, ASSOCHAM President, Dr Niranjan Hiranandani highlighted how small businesses now aspire to make their own brands and business reach a national scale.