Precautions we should continue to take amidst COVID-19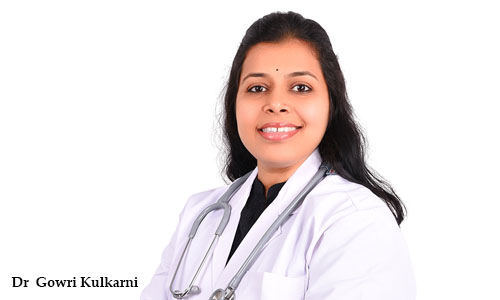 As we all continue to adapt to life during the COVID-19 pandemic and get into some routine, it's extremely important that we don't let our guard down. The best way to do that is to continue with the simple things we know can stop the spread of the coronavirus. You've heard these tips before, but you'll keep hearing them because they're currently our best defence against the virus.
● Wash your hands frequently with soap and water for 20 seconds.
● Do not touch surfaces out in public.
● Wear a mask or cloth face covering when you are out in areas where it is hard to social distance.
● Cover coughs and sneezes with a tissue and then throw it away. If you donot have a tissue handy, cough or sneeze into your long sleeve at the elbow fold.
● Try not to touch your mouth, nose, or eyes.
● Continue social distancing, at least 6 feet apart. In fact, stay at home as much as you can.
What to consider before being around other people?
There is no way to ensure you have zero risks of infection, so it is important to understand the risks and know how to be as safe as possible if or when you do resume some activities, run errands, or attend events and gatherings.
People at increased risk of severe illness from COVID-19, and those who live with them, should consider their level of risk before deciding to go out and ensure they are taking steps to protect themselves. Consider avoiding activities where taking protective measures may be difficult, such as activities where social distancing cannot be maintained. Everyone should take steps to prevent getting and spreading COVID-19 to protect themselves, their communities, and people who are at increased risk of severe illness.
In general, the more people you interact with, the more closely you interact with them, and the longer that interaction, the higher your risk of getting and spreading COVID-19.
● If you decide to engage in public activities, continue to protect yourself by practicing everyday preventive actions.
● Keep these items on hand and use them when venturing out: a mask, tissues, and a hand sanitizer with at least 60% alcohol, if possible.
● If possible, avoid others who are not wearing masks or ask others around you to wear masks.
● And, of course, continue to stay active and eat healthily.
Staying healthy during the pandemic is important. Talk to your healthcare provider about whether your vaccinations and other preventive services are up to date to help prevent you from becoming ill with other diseases.
● It is particularly important for those at increased risk of severe illness, chronic diseases like diabetes, hypertension, heart & kidney diseases etc including older adults, to receive recommended vaccinations like influenza and pneumococcal vaccine.
● Regular in-person/online follow up with treating physician, lab checks up, vaccinations& medicines.
● Remember the importance of staying physically active and practicing healthy habits to cope with stress.
Remember to stay connected with the people you care about because feelings of isolation can take a toll on your health and well-being. If you have a medical emergency, do not delay seeking emergency care.
About Author
A passionate family medicine doctor and a mental healthcare professional, Dr. Gowri Kulkarni is Head of Medical Operations, MediBuddy-DocsApp. She has worked with Bhatia Hospital, JJ Hospital, Columbia Asia Hospital, Nationwide Primary Healthcare Services and Ovum Hospitals. She holds an MBBS, MRCGP[INT], DNB Psychiatry training with a certificate course training in Counselling and Psychotherapy from the British Association of Counselling and Psychotherapy and a course in Palliative care from the Indian Association of Palliative Care. She is a lifetime member of the Association of Family Physicians of India (AFPI) and WONCA.