The Female Body and the Contemporary 'Trials and Tribulations' of Menstruation
Menstruation is a monthly event occurring in female bodies, that involves the shedding of the uterine lining in the form of blood and mucus, in the absence of the fertilization process. However, this natural process that occurs in every 28 to 30 days comes with its baggage of trials and tribulations.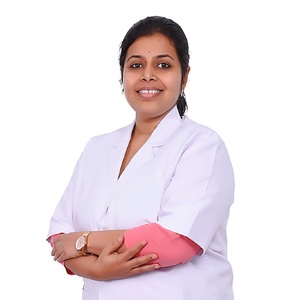 As we all know, Menstruation or periods as commonly known is also a physiological phenomenon. Be it the social taboo or the pain and discomfort which periods cause, those 3-7 days can be immensely difficult for women. Fortunately, with the spread of education, the absolute frivolousness of the social stigma attached to periods has begun to dawn upon people. In this article, we will be restricting our discussion and assessment to the bodily side-effects of menstruation.
As per the consultations recorded by MediBuddy-DocsApp, India's largest digital healthcare platform, females ranging from the age of 12 to 49 and above are faced with several kinds of issues during their periods. Majority of women, i.e., 21.27% of the total women seeking online medical consultations from the platform for menstruation-related problems, complained of irregular periods. Whereas 19.70% reported of missed periods. Apart from irregularities related periods, several women faced issues like abdominal pain (7.09%), breast pain (3.68%), back pain (2.02%), headache (1.15%), fever (1.38%) and nausea (2.08%). About a significant percentage of females reported are experiencing discharge flow issues, PCOD, blood pressure abnormalities, urinary infection, and genital skin issues.
As per the data compiled, about 4.35% of females were young adults aged between 12 and 18. 76.7% women seeking consultations were in the age group 19-28, which mainly caters to the adults possibly pursuing higher studies, with some others being employed. This section also constitutes of the most active individuals who may not be involved in just professional work but also in household activities. The number of consultations was found to be quite low among women aged 49 and above.
Women experience period pain at some stage in their lifetime. They can suffer from period pain from your early teens right up to the menopause. Data by the digital healthcare platform validates that women across all age groups experience these issues. Menstruation can be seen as affecting almost the overall health and well-being.
Interestingly, there has been a spike of about 34% in the number of consultations received by the healthcare portal, in the era of Covid. The surge in periods-associated issues indicates a correlation between Covid and mental health and the possible impact of stress due to covid on periods. Stress plays a predominant role in controlling hormonal levels & these hormonal levels have a direct impact on Menstruation & it's duration. In addition to this, the surge can also be attributed to the fact that people prefer online consultation as an avenue to seek help. Possible reasons for the same may be complete privacy, easy access to a gynaecologist or that individuals are still quite apprehensive to step outside to seek medical consultations.
The possible stress due to Covid can be due to innumerable factors like the emotional burden of staying away from loved ones; In some cases, juggling between work and familial duties, among other issues. Of course, these factors are not just restricted to females, but in their case, period patterns can be an added indication of the indirect effects of the present Covid-induced situations.
Menstruation has always been embroiled with a lot of social and physiological factors that can make this normal biological process seem quite overwhelming for females. These factors can take emotional, mental, and physical toll on women. Talking about these problems can not just prevent extreme adversities resulting in negligence and misinformation but can in turn familiarize and eventually normalize the persistent 'hushing around' on matters pertaining to one's periods.
About Author
A Specialist in Family Medicine and a mental healthcare professional with over 12 years of experience Dr. Gowri Kulkarni is Head of Medical Operations at MediBuddy-DocsApp. In the capacity of Head of Medical Operations at MediBuddy, India's leading cashless digital healthcare platform, her profile entails training of the in-house team, working with doctors, ensuring high-quality service and increasing the overall reach of MediBuddy. She is an examiner with the MRCGP (Royal College of General Practitioners) - South Asia board and also a lifetime member of the Association of Family Physicians of India (AFPI) and WONCA.