HIV remains a major public health issue that affects millions of people worldwide – WHO
On the World AIDS Day 2021, Dr Tedros Adhanom Ghebreyesus, Director-General, WHO, said in a video message, "Nearly 2 years into the Covid19 pandemic, we are still a long way from ending it. But there is another infectious threat that after more than 40 years is not over either - the HIV Aids epidemic. Around the world almost 38 million people live with HIV, last year an estimated 1.5 million people were newly infected and 680 thousand people died from causes related to AIDS. While some countries have made real progress against the disease, many others are falling behind. Even before the covid19 pandemic hit, many of the most at least population were not being reached with HIV testing prevention and care services".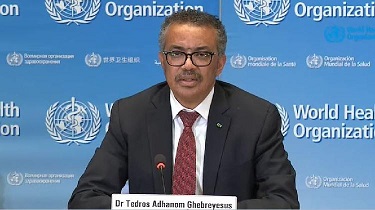 Although the world has made significant progress in recent decades, important global targets for 2020 were not met.
Division, disparity and disregard for human rights are among the failures that allowed HIV to become and remain a global health crisis. Now, COVID-19 is exacerbating inequities and disruptions to services, making the lives of many people living with HIV more challenging.
Dr Tedros, further emphasised, "The Pandemic has made things worse with the disruption of essential health services and the increased vulnerability of people with HIV to Covid19. Like Covid19 we have all the tools to end the AIDS epidemic if we use them well. On World AIDS Day 2021, WHO calls on government and citizens to use every tool in the toolbox to narrow inequalities, prevent HIV infections, save lives and end the AIDS epidemic.
The theme of World AIDS Day 2021 is "End inequalities. End AIDS". With a special focus on reaching people left behind, WHO and its partners are highlighting the growing inequalities in access to essential HIV services.