Rs 150 cap on COVID-19 vaccine administration charges divides Private Hospitals
Private Hospitals are divided on Rs 150 cap on COVID-19 vaccine administration charges by the central government.
The Union government has liberalised the procurement of COVID-19 vaccines from May 1 by allowing private hospitals and corporates to directly buy vaccines from manufacturers and administer them to people.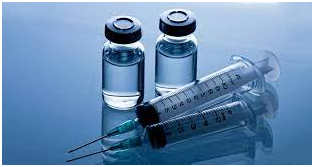 In the private market Serum Institute of India's (SII) Covishield is sold at Rs 600 per dose, Bharat Biotech's Covaxin at Rs 1200 per dose and Dr Reddy's Sputnik V vaccine at Rs 995 per dose.
According to an April 21 note from Jefferies India, private vaccinations can generate up to $1.4 billion in revenues in FY22. COVID-19 vaccination is estimated to contribute about 5-10 percent of revenues for corporate hospital chains.
Dr.Girdhar Gyani - Director General - Association of Healthcare Provider (AHPI), which represents smaller hospitals, nursing homes and clinics, welcomed the cap.
"AHPI from the beginning has been advocating for Rs 150 cap, the government finally realized. Some private hospitals took advantage of a free market, and were charging Rs 500-1000 as administration fee, which is unfair," Gyani said.
Gyani alleges that the large private hospitals with financial muscle have cornered the COVID-19 vaccination in the private market, since it was open from May 1, and made a lot of money.
"COVID-19 vaccination is not the core business, this is just part of your CSR activity, why are they cribbing about the cap," Gyani questions.
"It is high time government should think about ensuring vaccine supplies to smaller hospitals and clinics, so that they can take the COVID-19 vaccination to smaller towns, slums and rural areas," Gyani added.
Apollo Hospitals, India largest hospital chain, said that the Rs 150 cap on COVID-19 vaccine administration charges doesn't make any difference to their vaccination programme.
"We are doing this (COVID-19 vaccination) in the national interest," Joint Managing Director of Apollo Hospitals Enterprises, Sangita Reddy reportedly said.
"It's fine, we will continue with the programme," Reddy reportedly said.
Apollo Hospitals charges Rs 200 as administration fee per vaccination, which is over and above the procurement cost. Apollo has so far administered 1.2 million vaccine doses.
In contrast, other hospital executives are not on the same page as Reddy of Apollo. They believe that Rs 150 is too low, with little scope for realisations.
"We are happy that the private sector role in this national program has been recognized by allocating 25 percent to the private sector," Fortis reportedly said in a statement.
"Unfortunately, the cap of service charge at Rs. 150 will not cover the additional costs incurred for such offsite vaccination camps which involve substantial costs like Ambulance, transport, extra staff and doctor, plus TDS involved in many cases. We urge the Government to consider a higher charge for off-site vaccination camps to enable expanded coverage," Fortis added.
Dr Alok Roy, Chairman of Kolkata-based Medica Superspecialty Hospital and also the Chair of FICCI health Services Committee, told the capping administration charges is a "retrograde step".
"A uniform price cap of Rs 150 isn't a good thing, as price differs based on services and convenience. If you are providing vaccines in a comfortable air-conditioned environment, using best consumables, having skilled nurses and doctors at site, keeping an emergency ambulance and beds ready as part of the protocol, it will definitely cost higher," Roy said reportedly.
"If the government wants to really subsidise the COVID-19 vaccination in the private sector, it should have capped the prices of COVID-19 vaccines. Why COVID-19 vaccines are so expensive for the private sector," Roy added.