6 Crore Sputnik jabs offered by Maltese firm, Haryana seeks MFA's help
A day after a Malta-based company offered to provide 60 M doses, the Haryana government on Sunday has written to the foreign ministry to help check the credentials of the company.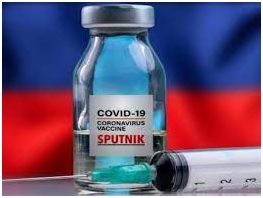 A company from Malta has offered to supply doses of the Russian Covid vaccine, Sputnik. Pharma Regulatory Services has offered 60 million doses after a global tender floated by Haryana. Each dose will be priced at Rs 1,120.
"This is the diligent way to go about it," said ACS, health Rajiv Arora.
"You see, heavy cost and factors like timely delivery and other issues are involved. Even as the company has offered an expression of interest, we cannot move forward without adequate verification. Hence, we are carrying out this exercise before proceeding further. That's why we are routing it through Ministry of Foreign Affairs (MFA) Government of India,'' said an official involved in the process of procurement.
According to the information, the communication was consequent to the offer made by the company. As the matter reached the CMO, senior officials advised verification of the company.
"We had recently floated a global tender for Covid-19 vaccine in response to which we have received a letter of intent from a Malta based firm by the name of Pharma Regulatory Services Limited. You are requested to help us verify the credentials of the company," the letter read.