Imperative to break the COVID chain, need industry support to meet the oxygen crisis: CM Madhya Pradesh
Chief Minister of Madhya Pradesh Shivraj Singh Chouhantoday emphasized that it is imperative to break the chain of transmission of the virus to tide over the COVID crisis.
Addressing some members of FICCI's National Executive Committee, the Chief Minister said that we brought the concept of Corona Curfew so that people do not come out without any reason. Thanks to this, we have been able to bring down the positivity rate from 25 percent to 23 percent in the state. "We want to ensure that the economic growth is not hampered, and this is not a lock down," he added.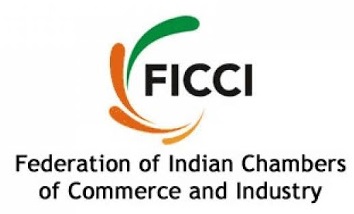 Talking on the further steps which will be undertaken by the state government, Chouhan said that we will focus on creating micro containment area in those cities and districts where the cases are rising. "We have ramped-up the bed capacity in both public and private hospitals and currently we have 50,000 beds. We have also created over 300 COVID care centres in the state. The real issue is of oxygen supply in the state," he said.
The Chief Minister further urged the industry to come forward and support the government in ensuring regular supply of oxygen and its transportation. "We also have the issue of oxygen tankers in the state, and we have now started airlifting the oxygen tankers from Bhopal and Gwalior. This will further reduce the transportation time and the government will further take steps to smoothen the process," he added.
Chouhan added that the industry has been urged to divert the oxygen for medical use and FICCI can play a major role in this. "We also need the support of the industry in getting the ventilators, oxygen cylinders, oxygen concentrators, medicines and medical equipment," he emphasized.
The government, he said has decided to set up small oxygen plants in all 52 districts hospital of the state. He also assured the industry of full government support in running the business during COVID time.
The industry should follow all COVID protocols and ensure that the labours don't get infected. "Madhya Pradesh AudyogikVikas Nigam has set-up a call centre to support the industry in case they face any difficulty in operating. I want to assure you (industry) that we are working to keep our economic activity going along with breaking the contamination chain. We will together come out of this crisis," he added.
Uday Shankar, President, FICCI assured the government of full industry support and said that FICCI will soon submit recommendations and action plan on the supply of oxygen and other healthcare requirements to the state government to fight the crisis.